EURO WEEKLY NEWS have been informed that Alicante-Elche airport in Spain will be closed from 1pm today (January 19) until 1pm tomorrow (January 20).
As a result of the extreme weather conditions in the region caused by the atlantic storm Gloria, AENA, the airport's provider, have made the decision to close the airport to air traffic as a safety precaution.
Sources close to AENA state that the measure has been taken due to the serious risk posed after a red alert was activated by the State Meteorological Agency (AEMET) for the storm this morning, with Alicante being one of the worst affected regions.
The closure is set to cause chaos for passengers who are due to either depart or arrive at the Costa Blanca airport, with AENA advising all travellers to speak with their airline provider.
Ante la #borrascaGloria, que ha obligado a la AEMET a declarar nivel máximo rojo por lluvias y viento en la C. Valenciana, el #Aeropuerto de #Alicante-Elche amplía las medidas de seguridad derivadas del incendio y no admitirá tráfico entre las 13:00h de hoy y las 13:00 de mañana. https://t.co/D2KYjVXsH1

— Aena (@aena) January 19, 2020



AEMET's red warning of extreme risk was issued after forecasts predicated that there would be snow, heavy rain and strong winds, where tides could reach up to 10 metres on the coast. In addition, there will be powerful winds reaching up to 120 kilometres per hour and snowfall is expected to accumulate up to 20 centimetres in the north of Alicante and in the south of Valencia in just 24 hours.
A full weather report can be found here.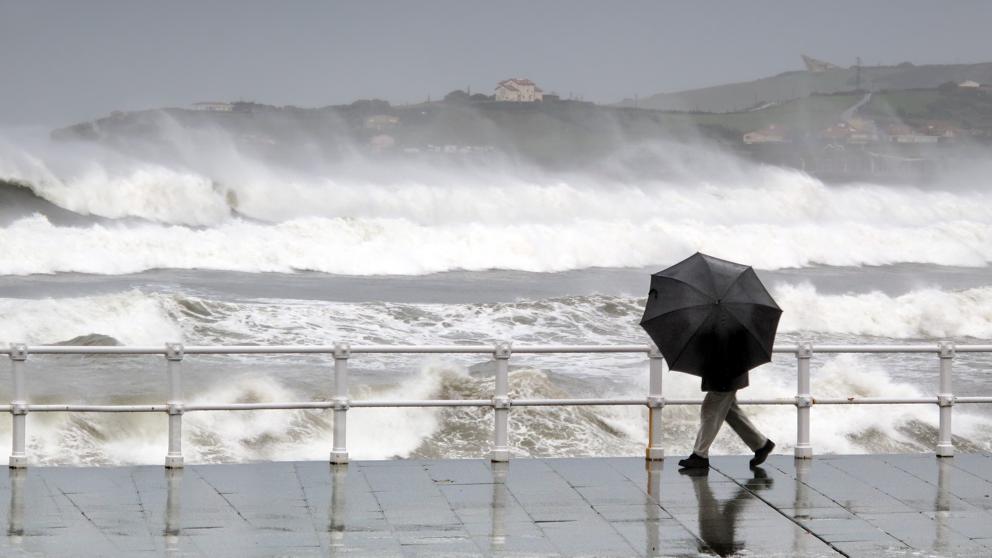 The closure comes just days after a fire shut down the airport, disrupting hundreds of flights and the evacuation of some 2,000 people. An Emergency Plan had been activated by the airport's operator to ensure the safety of all individuals who were inside the building as flames raged on the roof of the passenger terminal.