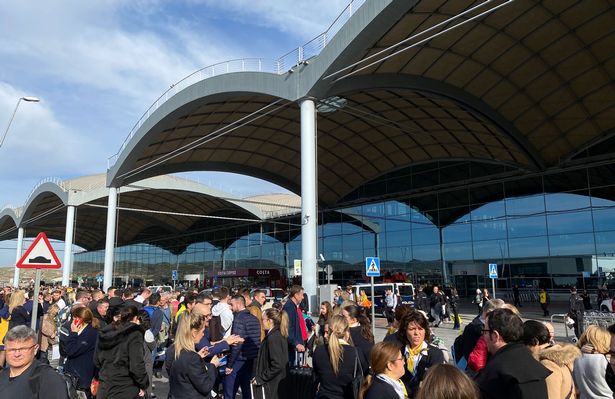 TRAVELLERS are faced with travel chaos as a result of the fire that broke out at Alicante-Elche airport yesterday (January 15).
The latest reports that have reached the Euro Weekly News desk confirms that the airport will remain closed to air traffic until at least 2pm today, but could go on for several more hours.
This has resulted in incoming flights being cancelled and diverted, in addition to the departure destination of several outgoing flights also being changed at last minute.
Sources confirm that a Norwegian Airline flight that was due to leave Alicante this morning was changed to Murcia airport, with passengers racing to catch their flight.
Several passengers were also taken to stay overnight at hotels in the centre of Alicante last night, with sources indicating that at present, they will not be transferred to another airport.
It is advised for all passengers who are travelling today to keep an eye on all updates issued from the airport which Euro Weekly News will relay. An airport spokesman has also asked travellers to contact their airline and to not show up at the airport.
Airport sources indicated that a crisis meeting took place earlier this morning determine whether to reopen the runways at 12pm today (Thursday, January 16) or whether to delay opening the airport – however it has been agreed to delay opening until at least 2pm.
As reported previously, the fire broke out just after 2pm on Wednesday, resulting in the cancellation of 35 flights and the evacuation of some 2,000 people. The flames were initially visible from inside the passenger terminal before the airport activated their Emergency Plan to ensure the safety of all individuals who were inside the building.
Rate cero en llegadas a #Alicante por incendio en la terminal de pasajeros. #SafetyFirst pic.twitter.com/96x28O57yj




— Controladores Aéreos 🇪🇸 (@controladores) January 15, 2020