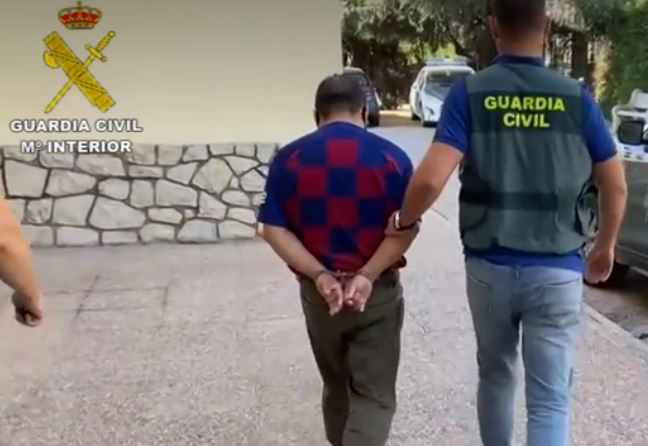 Lottery Ticket Thief Arrested After Buying House With Winnings.
A LOTTERY ticket thief has been arrested after buying a house with his winnings from the stolen ticket.
Guardia Civil in Valencia have arrested the alleged perpetrator of the ticket theft. Last year in December the man had snatched a bag which not only contained cash but also contained a Lottery ticket for the Christmas special draw. A few days after he had stolen the bag the lottery ticket was awarded a second prize.
The arrest took place in Valencia's Alzira, and the bag theft had taken place in Novelda.
The Benemérita began investigating after the victim of the bag filed a complaint on December 19. The woman had been at a Novelda restaurant and was eating a meal when her handbag was stolen from her. The bag contained €950 in cash along with a lottery ticket.
The lottery ticket a few days later won a staggering €125,000.
While the victim had only initially reported the theft of the handbag she soon decided to extend the complaint after she realised that her stolen lottery ticket had won a staggering prize. On December 22 she extended the complaint with the local authorities.
The investigation of the officers focused on a 52-year-old man. In the Valencian town of Alzira the man was found to have a long history of theft. Officers were able to discover that he was living in a house which they believed he had purchased with his winnings from the stolen lottery ticket.
The man was arrested on May 31. He has now been released with charges after being taken before the Court of Instance and Instruction number 3 of Alzira and is being investigated for an alleged serious offence of theft.
---
Thank you for reading, and don't forget to check The Euro Weekly News for all your up-to-date local and international news stories