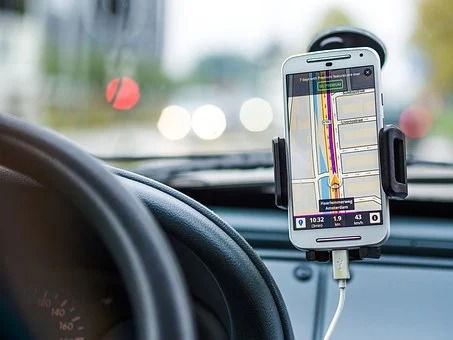 Mobile Phone Driving Laws Set To Change in Spain.
MOBILE phone driving laws are set to change, as the DGT gets set to make it possible to fine people for carrying their mobile phone incorrectly in the car.
The Directorate General of Traffic, DGT are getting set to update the rules on why people can be fined when driving. One of the new rules will probably include being able to be fined when you are carrying a mobile phone incorrectly, even if you do not use it.
Everybody including the DGT knows that using smart phones in the car has sadly become an everyday event. This is the reason behind why they are looking at modifying the current law to be able to impose fines for placing a mobile phone incorrectly in the car.
At the moment a traffic officer can stop you and issue a fine if they see a mobile phone being used by the driver. This can even happen when the driver is using a mobile phone at a traffic light too.
Currently though they could not do this if a mobile phone is spotted stuffed between your legs or even on the dashboard above the steering wheel. This could change soon though, as reported El Espanol.
The DGT are aiming on discouraging people from using their mobile phones while driving. It looks like in future they will be able to issue fines for incorrectly carrying a mobile in the car, even if it has not been used.
According to La Sexta, the DGT plan to modify the Law on Traffic, Circulation of Motor Vehicles and Road Safety, in order to allow fines to be issued if a mobile phone is spotted in the wrong place in the car.
---
The Euro Weekly News is running a campaign to help reunite Brits in Spain with their family and friends by capping the costs of PCR tests for travel. Please help us urge the government to cap costs at http://www.euroweeklynews.com/2021/04/16/ewn-champions-the-rights-of-brits-in-spain-to-see-loved-ones-again/