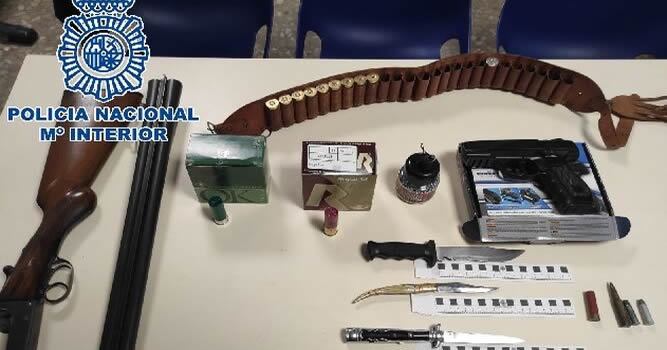 MÁLAGA Man Arrested After Threatening To Kill His Neighbour With A Shotgun

National Police in Málaga arrested a 66-year-old Spanish man on Thursday 15, for making death threats against his neighbour, even calling the police claiming that he was going to kill his neighbor with a shotgun.
According to a National Police statement, the detained man had argued with his neighbour one day before, over his blocking the entrance to the lift with some personal belongings.
Then, on Thursday, at around 7pm in the afternoon, the man reportedly made a 091 call to the police requesting them to come quickly to his building, stating his intention to shoot the neighbour with a shotgun.
At the scene the officers spoke with both parties, to clarify the origin of the problem, and both men admitted that their encounter started on Wednesday when the victim, accompanied by his wife, had asked the other man to remove personal objects that were blocking the community lift, at which, the man became aggressive and insulted him, even threatening him with death.
The aggressor refused to deny the story, and police said he showed no signs of being sorry for his threatening attitude, and proceeded to arrest him for threatening behavior, with the alleged perpetrator handing over to the police a hunting shotgun, a gas weapon, several boxes of ammunition, and semi-armored cartridges, as well as machete with a 14cm blade, and two pocket knives, that he kept in his home, as reported by malagahoy.es.
The Euro Weekly News is running a campaign to help reunite Brits in Spain with their family and friends by capping the costs of PCR tests for travel. Please help us urge the government cap costs at http://www.euroweeklynews.com/2021/04/16/ewn-champions-the-rights-of-brits-in-spain-to-see-loved-ones-again/