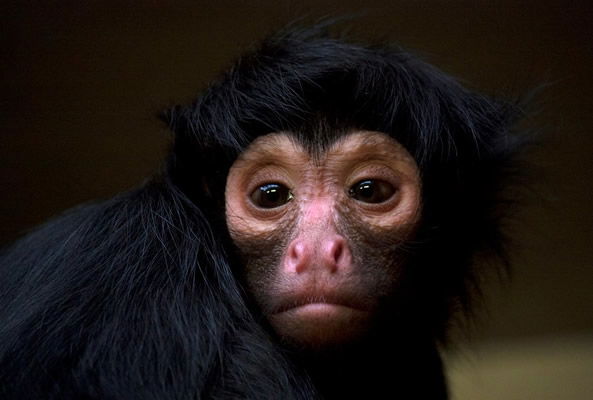 MONKEY Bites Then Pulls A Five-Year-Old Boy's Finger Off In A Portuguese Zoo

In a frightening incident on Friday, April 9, at the Santo Inácio Zoo, Vila Nova de Gaia, near Porto, Portugal, a five-year-old boy was bitten by a monkey who then pulled the boy's finger of.
Santo Inacio Zoo management, in a statement to Portuguese newspaper Observador, said it established that the incident occurred because the youngster was feeding the monkey peanuts, saying, "the safety rules had been broken since the animal was being fed by visitors".
Adding", The safety plans of zoological parks are created taking into account the risk category of the species, such as size, speed or bite, but also the type of installation where there are several warnings that alert visitors to the safety measures to be followed, namely not to feed or touch animals. All plans implemented aim to ensure, at all times, the safety of keepers, animals, and visitors"
The accident occurred when the boy, visiting the zoo with his family, was apparently playing next to the monkey's cage when it attacked him and pulled his finger, ripping it off, with a spokesman for the GNR police force in Porto confirming the incident had occurred around 11am, and said the monkey had ripped the youngster's finger off.
A police officer was able to enter the monkey's cage and retrieve the boy's lost digit, who was then transferred to the São João Hospital in Porto, where,  according to a hospital source, he was treated by specialists in Orthopedics, Pediatric Surgery, and Plastic Surgery, where it is not yet known if they have successfully reconstructed his finger or not, and an investigation into the incident is expected to be launched, as reported by, thesun.ie.