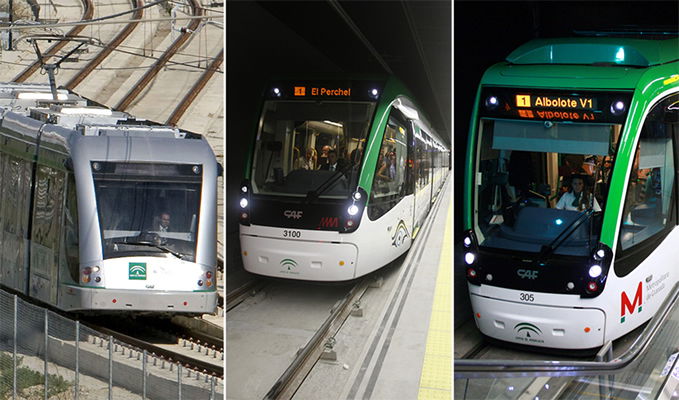 ANDALUCÍAN Subways Show Their First Monthly Increase In Passengers Since The Pandemic Started

The Ministry of Development, Infrastructure, and Land Management, through the Public Works Agency, which manages the Andalucían subway systems in Seville, Malaga, and Granada subways, has reported, for the first time since the start of the pandemic, an upward trend in the number of passengers, in the first three months of 2021, to the end of March.
A total of almost 1.7 million people travelled on the Andalucían metropolitans last March – specifically 1,697,361 passengers – a figure that is equivalent to an increase of 18.8 per cent compared to the same month of 2020.
However, during the first quarter of 2021, which saw a total of 4.2 million passengers using the three networks, it is still a decrease of 44.7 per cent compared to the first quarter of 2020, when of course, in January and February 2020, there was still no pandemic, and there were no mobility restrictions, so the transport systems were operating at full strength.
During January 2021, 1,272,831 travellers were registered in the Andalucían subways, a drop of 59 per cent to January 2020, while in February of this year, 1,248,649 users were counted, 59.7 per cent less than in February 2020.
But, March of this year finally breaks that pattern of behavior, and for the first time, shows an increase, with a registered 1,697,361 passengers, equivalent to 18.8 per cent more than in March 2020, when 1,428,821 passengers travelled.
Granada metro, showed the biggest growth in March, with 580,856 passengers, a 22.4 per cent increase on last year, with Sevilla second, showing an increase of 20.5 per cent on last year, with 800,753 passengers transported, and in third place, the Málaga Metro, with a volume of 315,752 passengers, in March, 9.1 percent more than the same month in 2020, as reported by juntadeandalucia.es.