THIS week we spoke with Fernando Marquez owner of La Jabega chiringuito in Torremolinos and found out how they're adapting to the 'new normal.'
La Jabega has been a family-run business since 1963 so it's fair to say they have seen plenty of good times and their fair share of bad. This year though they have had to make a few more adjustments than usual.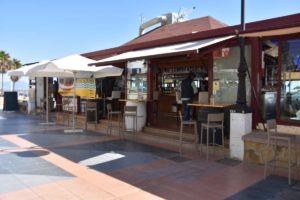 Fernando speaking exclusively to the EWN explained " Right now you see just four people on the beach, on this beautiful sunny day, last year there was at least 40″, "it's not the first time it has been quiet with tourists, 2008 was a bad year for visitors but nothing quite like this."
"The worst year was 1989 when we suffered badly from damage caused by the sea after a devastating storm brought down half of the restaurant, but although we couldn't open, the tourists still came."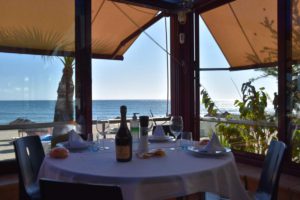 For Fernando the changes have seen him lose a lot of business this summer as they removed 20 seats from the restaurant to comply with social distancing regulations, however, they did still have a good few months from June to August with the locals and ex-pats.
It's easy to forget so many of the Spanish bars and restaurants also rely heavily on tourists, and La Jabega is no exception.
The Spanish have had to change their eating habits and have started to dine out earlier to comply with new restrictions which has been the biggest change for the restaurant, Fernando has had to change around his staff for what has become the new peak meal times of 8pm rather than 10pm.
Fernando considers himself lucky though as many other venues have closed their doors, with 57 years trading behind them, this is just another bump in the road.
La Jabega has worked hard to continue to maintain staff employment and has only reduced opening hours slightly. Currently, they are open Mon-Weds 12pm – 5pm and Thurs – Sun 12pm – 11.30pm with the kitchen open non-stop between these hours.
La Jabega won the title of Best Espeto in the professional category for the Costa Del Sol in 2019 and is famous for its incredible selection of local fresh seafood.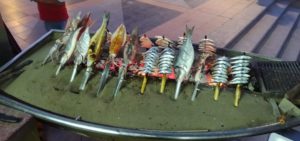 The Chiringuito closes each year in November for the month to do its refurbs and this year is no different so get down there before the months over and sample some of their delicious food, they also have some wonderful homemade desserts, with English style cheesecakes on offer that are ridiculously yummy!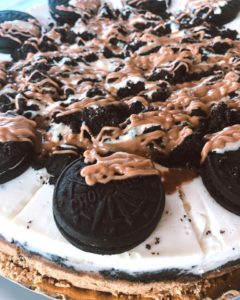 La Jabega will re-open in December with a Christmas menu and hope to be able to have a New Years Event in place by then, obviously dependant on the pandemic and regulations which may be in effect. Fernando is working hard to maintain what is essentially his family's heritage, the restaurant is beautiful and the beach hut dining booths are perfect for lunch with your feet in the sand.