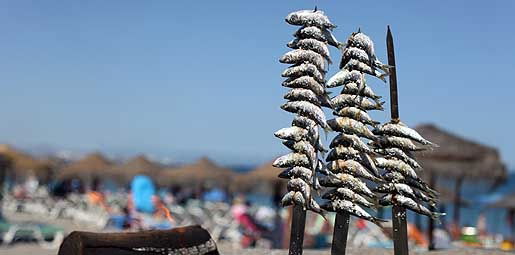 TORROX Town Hall plans to used the typical grilled sardines as a tourist attraction. The proposal to use the 'espeto' (fish cooked on skewers) in all tourism initiatives carried out to promote the town came from the left-wing Izquierda Unida party.
This came following plans in the governing socialist party to reduce the number of restaurants which can prepare the fish to just a few in the town. This, the IU party complained, would severely reduce the amount of money which can be earned by small companies. 
All local parties have supported the proposal and for all restaurants to be authorised to prepare the dish as long as they comply with a series of requirements which will be included in a future law.
The town hall will ask for the opinion of local business associations regarding how to make the preparation of the fish more attractive and what facilities will be used.  According to the IU spokesman, Antonio Toro, the proposal aims to respond to the difficulties faced by local restaurants that had been selling sardines on skewers to clients.