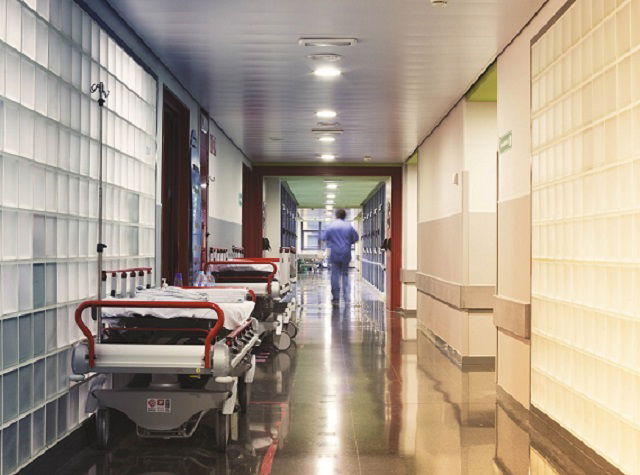 THE European Commission has given the Balearics the green light to use millions in European funds for the fight against Covid-19.
The European Commission has approved the regional government's proposed modification of the Balearics' European Regional Development Fund programme, which gives the administration access to more than €65 million for actions for dealing with the pandemic.
The aim is to "strengthen the health system's response capacity in the face of the health crisis", the regional Finance and Exterior Relations ministry said in a statement.
The regional department explained that this redistribution of European assistance comes under the EU's decision to make the use of cohesion funds more flexible in order to reinforce health systems within the framework of the European Coronavirus Response Investment initiative.
This was one of the fist measures driven by the Commission at the end of March to mitigate the impact of the pandemic.
Brussels gave the go-ahead to the regional development fund programme modifications following negotiations between the Balearic and Spanish governments.
The archipelago's administration said the adoption of this decision represented an important help in being able to deal "efficiently" with existing needs created by the health crisis through measures like the provision of supplementary hospital beds, taking on new health workers, increasing tests to detect the virus and the acquisition of equipment, including protection materials.
This involves making use of unspent money from investments already carried out and budgetary commitments still not prepared for operations which have not been carried out.
The Balearic government described this as the "most important" modification presented by the regional Finance and Exterior Relations ministry in the current 2014-2020 financial period, not only because of the very large amounts of money involved, but also because of the temporary increase in the rate of financing of up to 100 per cent, instead of 50 per cent up until now.
We hope you enjoyed this article "EU gives Balearics green light to use millions in European funds for fight against Covid".
Euro Weekly News is delighted to continue be able to bring you a range of News that doesn't cost you anything but your internet connection. Whether it's Local Spanish News or International Entertainment News, we've got you covered!
For more Local Spanish News from Mallorca, head over the page on to the Euro Weekly News website.
Euro Weekly News, the people's paper, we lead others follow!