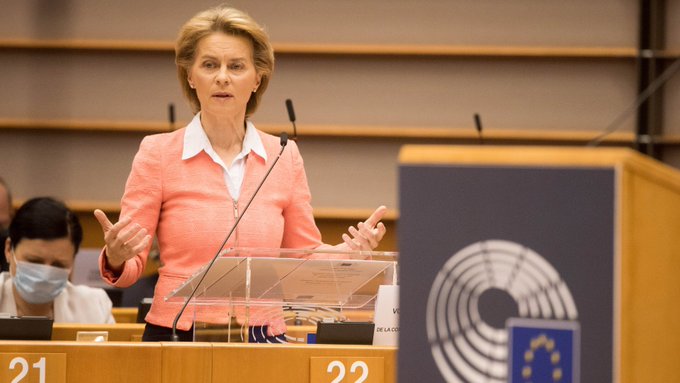 The European Union will provide an additional 4.9 billion towards the recovery of the countries deemed most vulnerable from the coronavirus.
The pay-out was announced by the President of the European Commission, Von der Leyen, on her Twitter account after the summit organized this Saturday by the European Commission and the Global Citizen organization.  The funds will go towards creating vaccines, testing, and providing treatments worldwide, helping to "rebuild the communities devastated by the coronavirus in a fair and just way" said Von der Leyen.
Later on, in a video conference, the Commission President added that the financial aid was possible "thanks to the close cooperation between the European Commission and the European Investment Bank".
So far, the European Union has raised 9.8 billion – 1.4 billion of which has been provided by the EU itself – in addition to the contributions of several European country leaders who took part in the event by video conference. For its part, Spain will grant 10 million euros to the global response campaign against the pandemic, which will be processed through a donation to the World Bank's Global Agriculture and Food Security Programme.