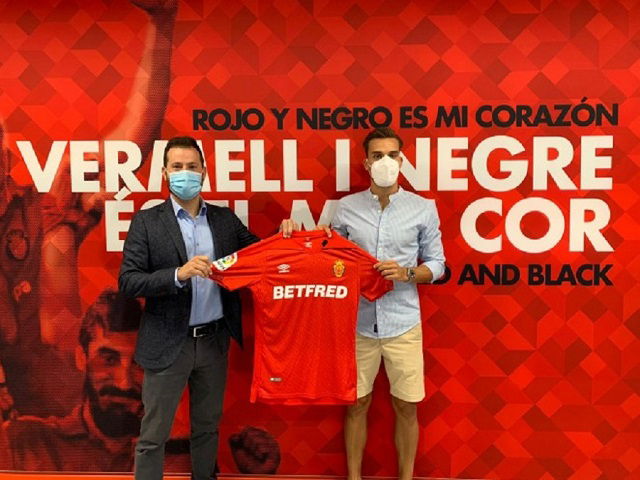 RCD Mallorca has signed Cadiz CF left-back Brian Olivan for the next two seasons after reaching an agreement on the transfer with the Andalucia club.
The 26-year old football player has extensive experience in the Second Division, having played 76 matches, mainly with Cadiz CF and with Girona in the last season.
His debut in the category was in the 2014-2015 season with Real Valladolid at the age of 20.
"I'm thankful to the manager for having put his trust in me. I'm coming to a historic club nationally and I look forward to becoming a part of this ambitious project the club has", Olivan said.
"I'm excited to meet my new team-mates and put on the shirt. It's a complex and difficult league to be in, but I'm going to give my all to help achieve our goals."
The left-back said his main objective is to see the Balearic side promoted back to the top division.
"The First Division is where a club like RCD Mallorca needs to be", according to Olivan.
"On top of that, I hope it will be a beautiful year for us and one with plenty of challenges which I have put ahead for myself. I will try to help the team the best I can, and as I said, attempt to achieve our goals. "