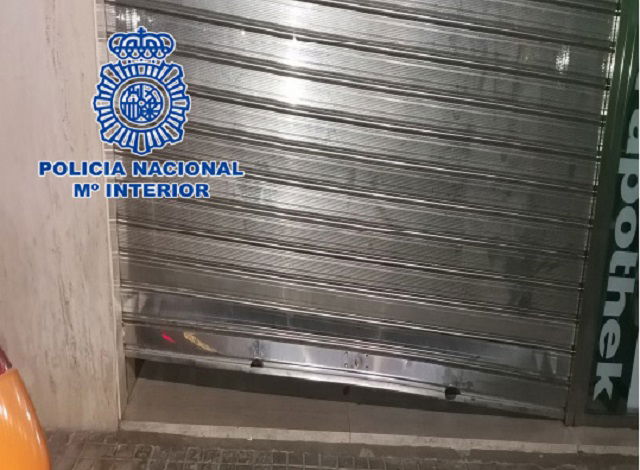 A MAN and a woman are under arrest after police caught them red-handed robbing a pharmacy in Almeria City.
Several callers to the 091 control centre number alerted police to the possibility someone had broken into the chemist's on Calle Mirlo.
Two radio patrol vehicles immediately headed to the location.
They found the woman keeping a lookout at the pharmacy entrance.
Inside the officers came across a man wearing a balaclava and with socks on his hands.
Police said the 41-year-old has a lengthy record for burglary.
It turned out the thieves had forced the pharmacy's metal shutter so they could dislodge it on one side and get into the establishment.
In the end, the quick arrival of police on the scene stopped the pair from stealing anything.
They now face charges for breaking and entering.