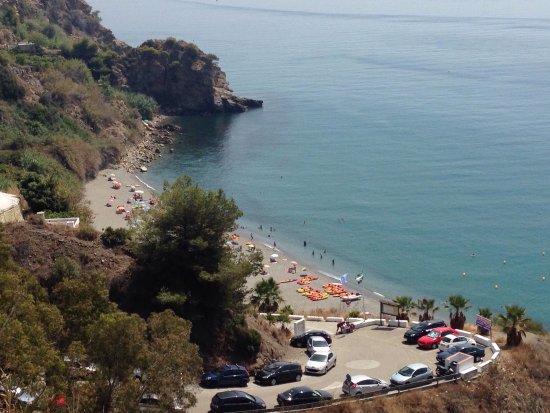 THE Security Councillor, Francis Arce, reports that a traffic reorganisation has been carried out in Maro.
The works aim to help in reducing the traffic jams occurring in the urban areas of Nerja with improved traffic circulation.
The direction of circulation on Calle Nueva and Real has changed.
There is limited access to Calle Maravillas, Calle Nueva and the descent to Maro beach.
The councillor points out that this reorganisation will prevent the traffic problems which occurred this summer on days of great influx to the beach.
It is an indication that work continues to improve in the area for residents and visitors.
Parking improvements at Maro beach
Credit – Tripadvisor