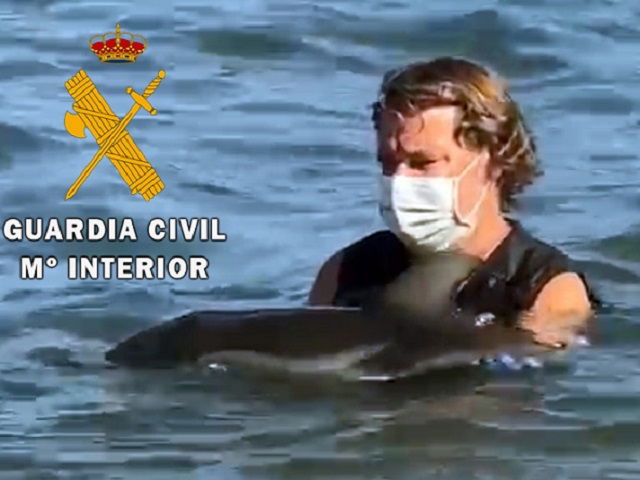 A BABY dolphin which beached in Cuevas del Almanzora tragically did not make it, despite the best efforts of the Equinac marine life rescue association.
An Equinac team rushed to help the little creature in El Calon after a member of the public reported the situation to 112 on Wednesday lunchtime.
The association said the dolphin was just a few days old, with its umbilical cord still visible, but its mother nowhere to be seen. It was also very thin, and suffering convulsions.
Equinac posted on social media that while it is difficult to save dolphins in these cases as they are usually at death's door, they decided to try.
An Equinac vet rehydrated it and administered a medication to stop the convulsions, but the animal was in a very poor state and stopped breathing before the team could get it to its recovery centre.
"At least we tried and it didn't die of drowning and in agony," Equinac said.
The association expressed its gratitude to its lifeguards, Cuevas Civil Protection and Local Police and to the Guardia Civil for their assistance, and to beach-goers for their understanding.
It also made a special point of thanking the person who called 112.
"Thanks to him this little one did not have to die alone, frightened, drowning and painfully," Equinac posted.