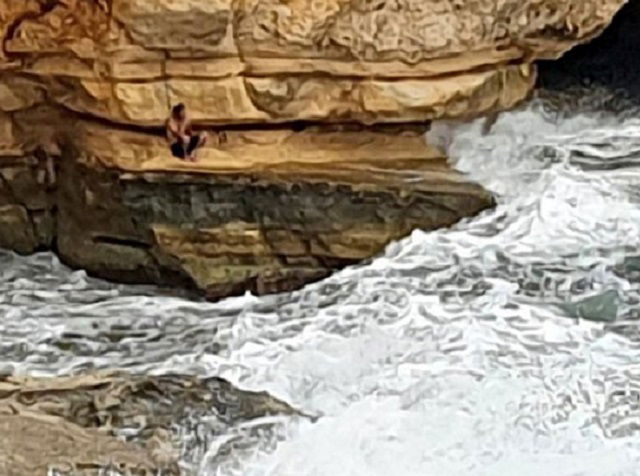 A BEACH-GOER had to be helicoptered to safety on Sunday after he found himself stuck between a rock and a hard place in the Costa Almeria's Cabo de Gata natural park on Sunday.
Maritime Rescue said the alert came through from the 061 emergency service at 12.30 midday that a bather had got into trouble trying to get out the sea in Rodalquilar in what were rough conditions.
He managed to scramble onto a rocky ledge, where churning waves left him isolated.
A Maritime Rescue team in a Helimer 220 helicopter plucked the stranded beach-goer to safety about a half hour after the alarm was raised and transferred him to Almeria airport, from where an ambulance picked him up.
Tweeting about the incident, Maritime Rescue pointed out the rescued bather had gone into the sea despite the red flag indicating adverse conditions which was flying on the beach. The post urged beach-goers to respect the flags and to be careful.
Two bathers lost their lives in Nijar last Thursday, one in Rodalquilar and one in Las Negras. In both cases they had been struggling to swim back to shore.