THE Atlantic Storm Gloria brought the worst weather conditions seen in Spain in the last decade, with governmental officials declaring it as the 'most severe storm of this century.'
Although conditions have improved in many regions in Spain, the State Meteorological Agency (Aemet) warn that heavy rainfall and strong winds will continue for the next 24 hours with some provinces sill on orange alert.
Aemet predict that the storm will end in Spain on Thursday, January 23, where it is expected to pass by 11am, spreading to Portugal who are now preparing to be hit by extreme weather. A total of 16 provinces will remain at risk today seeing significant rain, frost, snow, winds and high waves.
Catalonia will see the brunt of the storm today as it enters phase two, bringing heavy rain and powerful winds with temperatures falling well below the monthly average. Tarragona and Girona will see the worst conditions throughout the day and into the night with warnings of more floods as sea levels rise to phenomenal levels and river banks burst.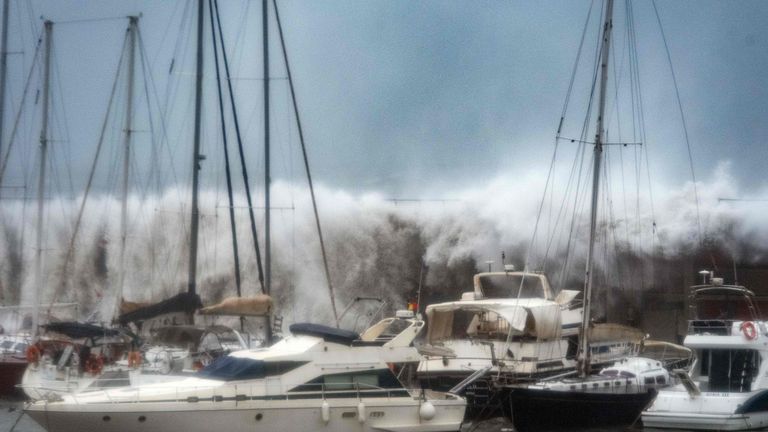 Yesterday, Miquel Buch, the Minister of Interior of the Catalonian Government, warned that alongside powerful winds, rain will now take centre stage and that the government is preparing emergency plans for disaster in Catalonia until tomorrow morning. The Civil Protection also advised all municipalities in the region to take preventive measures where they have reinforced their support to affected communities.
Overflowing river banks have led to the local authorities issuing hazard warnings for Fluvià, Onyar, Daró and Riera de Osor and Tordera in Girona. The Tordera flood has caused devastation to two bridges in Malgrat de Mar in Barcelona, disrupting traffic and trains travelling along the coast. The Gurri River has also overflowed with those living close to the banks being evacuated this morning.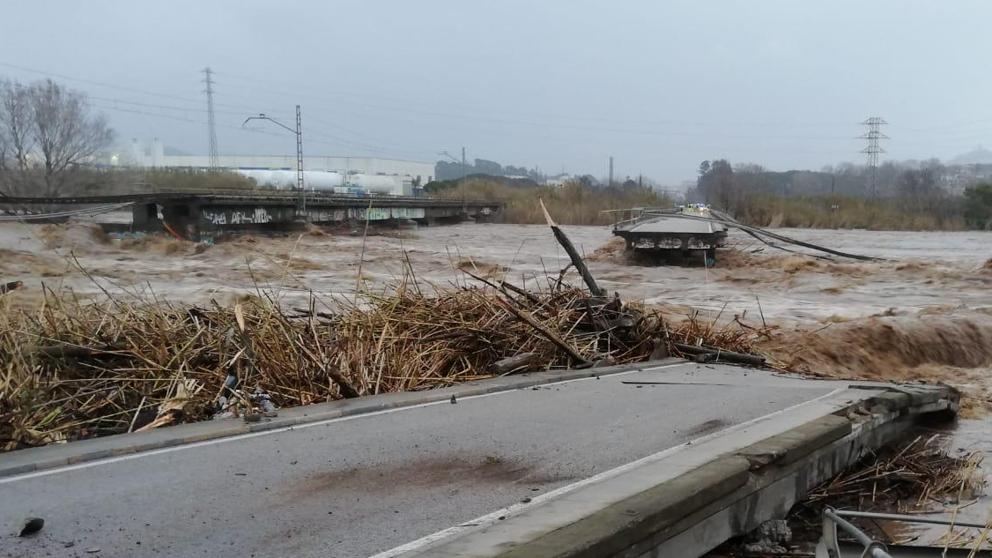 Girona will also experience severe weather today where as a precaution 297 schools have closed, leaving 106,940 students at home.
Conditions in Valencia will improve slightly but forecasters state that temperatures will still be considerably cold, there will be heavy rain and strong gusts of wind.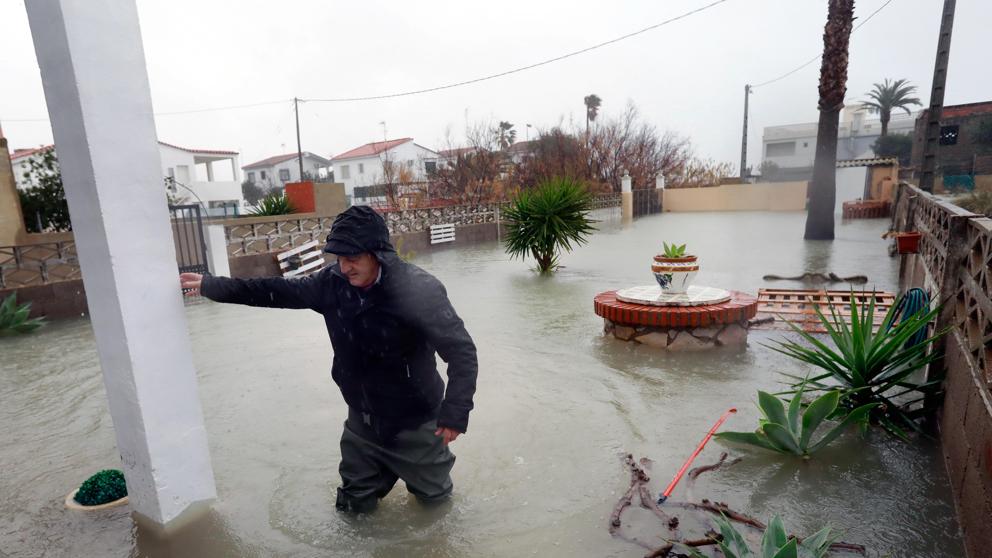 In Madrid, there will be heavy rainfall and snow in the mountains. The temperatures are expected to reach a maximum of between 3 and 11 degrees Celsius.
Snowfall is also forecasted to fall heavily throughout the Pyrenees at heights of 1,600 to 1,800 meters, with the most accumulation accusing to the east.
Videos of the aftermath of Storm Gloria have been emerging online showing the devastating damage caused by the severe weather on Monday, January 22. Tossa De Mar saw its streets covered in the natural phenomenon of sea foam as its beach was engulfed by waves.
TOSSA de MAR #Temporalgloria @meteogirones @meteocat @marcredondo @Monica_Usart @meteorac1 @Mes_324 pic.twitter.com/eDPHkLhA7o

— silviaragolta (@silviaragolta) January 21, 2020