EURO WEEKLY NEWS reported on a breaking news story yesterday evening, as a bus veered off a road in Estella, Spain, striking multiple pedestrians in its path and smashing into a car head-on.
It is with great sadness that we can now confirm that in addition to the 5-year-old girl who died in the collision, her 8-year-old brother has also succumbed to his injuries in hospital. The mother of both children is also in critical condition.
The serious road accident took place just after 10pm (January 17) as a bus travelling down Calle Carlos VII lost control and veered off the road, striking a car before it mounted the pavement and collided into the front of a petrol station.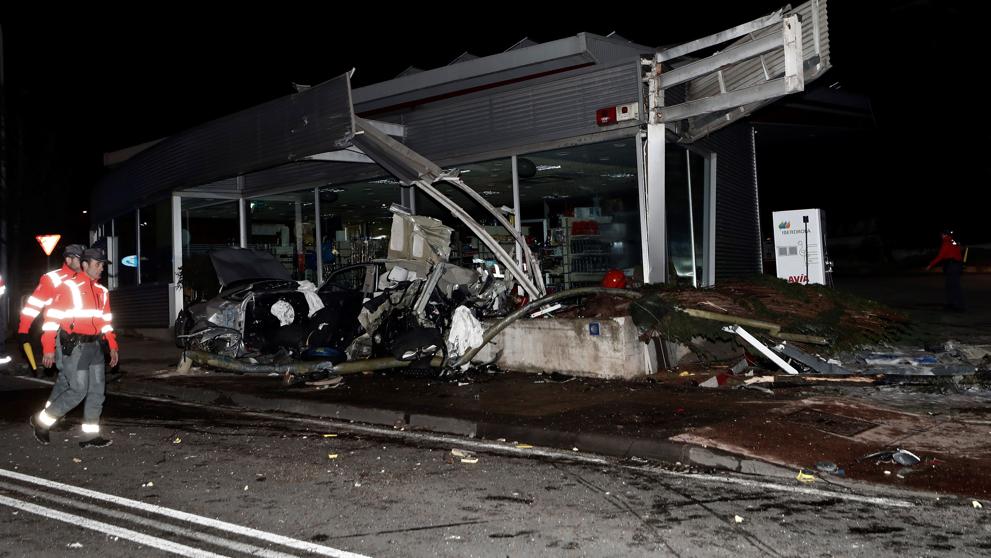 The vehicle that was hit was carrying two young children with their 41-year-old mother, where it is reported that the 5-year-old girl died instantly as a result of the severe impact from the bus.
The 8-year-old boy who was also in the car was rushed to the García Orcoyen Hospital with his mother, however he sadly died in the early hours of this morning.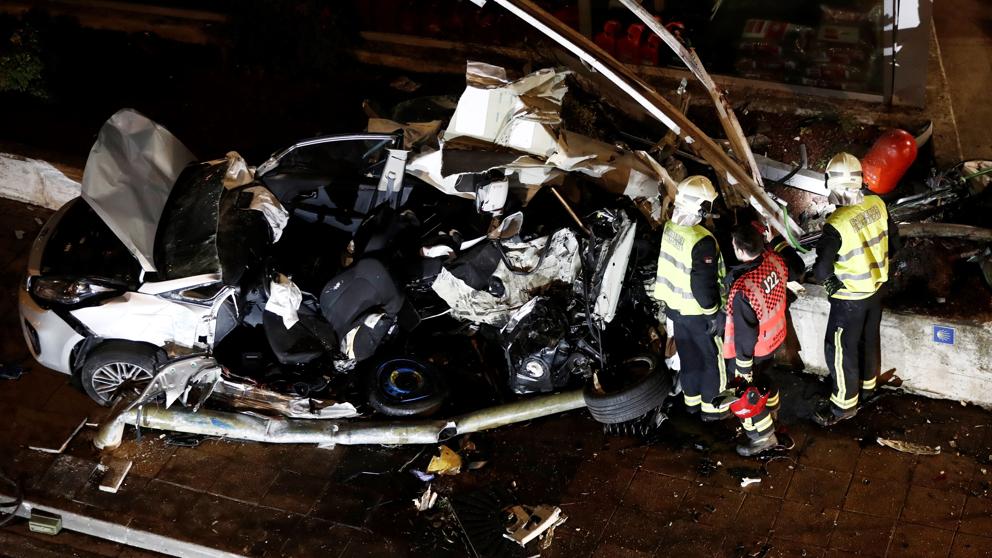 A 34-year-old woman who was walking down the road at the time was also struck by the bus and seriously injured where she is now receiving round-the-clock medical care at hospital. A 17-year-old girl has also been injured and is in hospital.
In addition, multiple people who witnessed the fatal accident are being treated by medical personnel and psychologists after going into a state of shock and deep distress. It is also understood that one resident has suffered a nervous breakdown due to viewing the entire incident.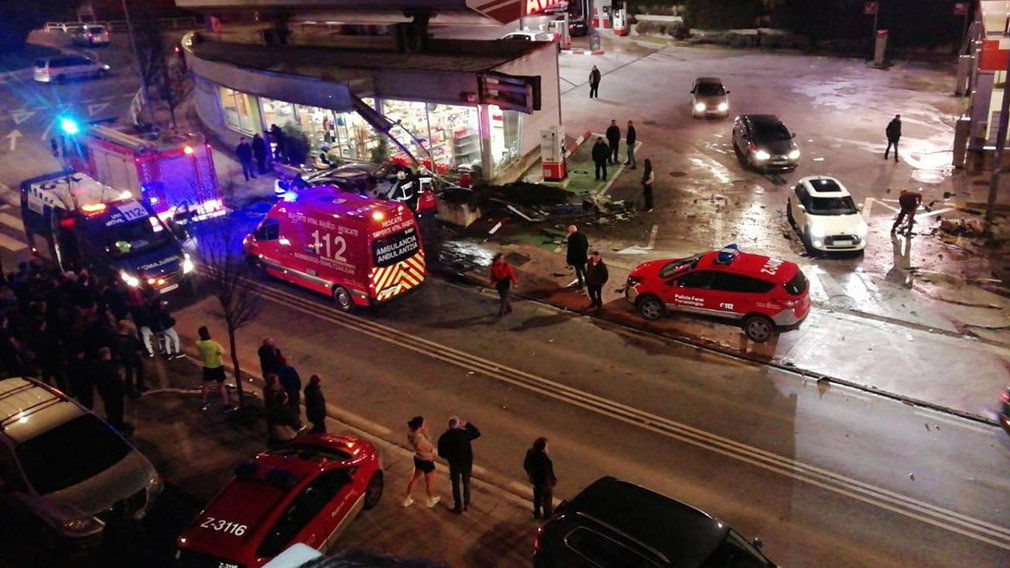 The 36-year-old driver of the bus was however unharmed in the accident and is now being questioned by the police so that officers can determine the reasons why he lost control of the bus.
Several cars were also heavily damaged as the bus came off the road and mounted the pavement.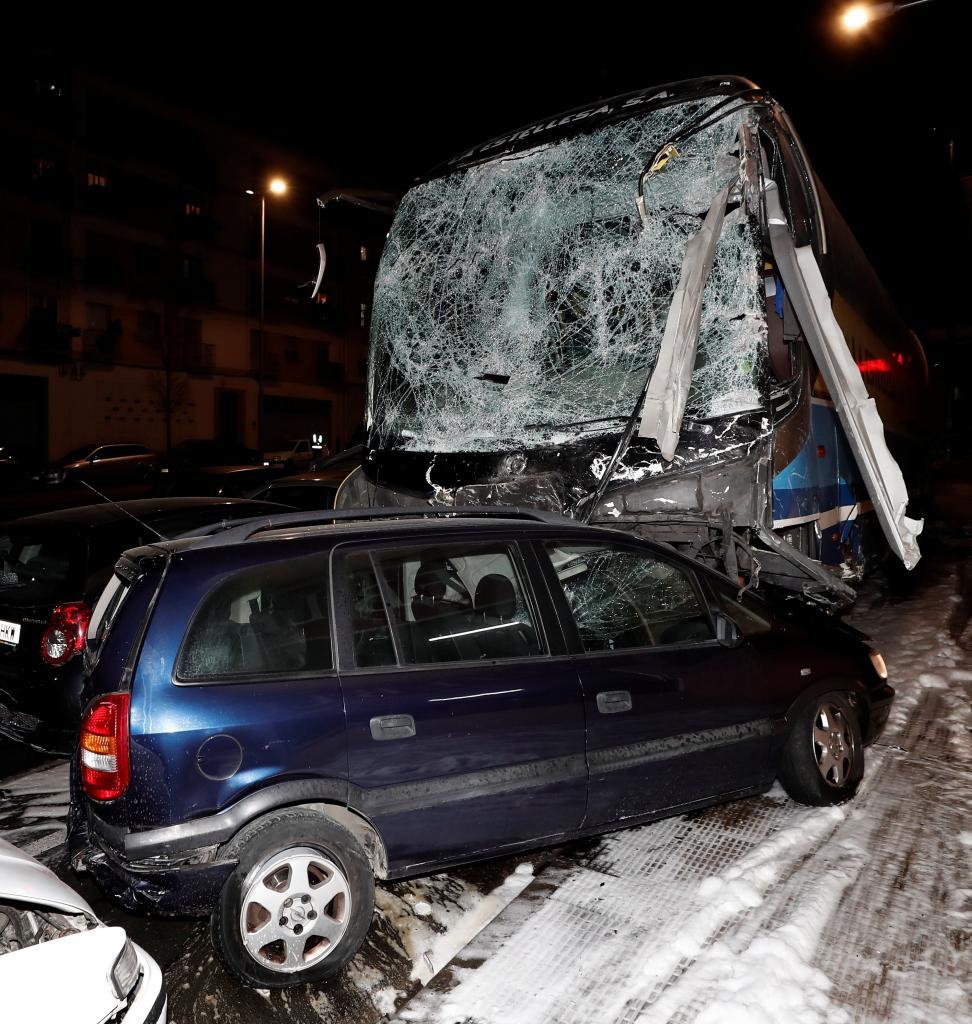 Tributes have poured in from local residents and officials from the Government of Navarra, where it is expected that three days of mourning will be declared in the municiplaity.
Una densa capa de espuma cubre el petróleo que ha vertido el autobús implicado en el accidente en #Estella #Lizarra pic.twitter.com/UI4Y4WhkMS

— Jaime San Martín (@jamesanmartin_) January 17, 2020