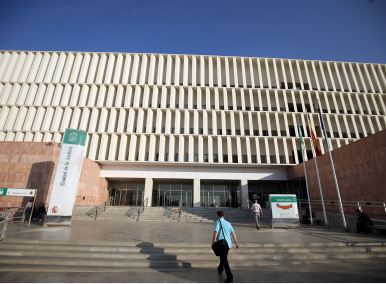 A 70-year-old man has been sentenced by the Provincial Court of Malaga for killing his 77-year-old flatmate with 52 hammer blows after an argument over a debt ranging from 600 to 1,000 euros.
The crime was committed on 25 February 2019 after the accused went to the victim's home in Torremolinos on Spain's Costa del Sol, where he had been residing until the beginning of that month, on the pretext of claiming money from him.
Once there, an argument broke out between the two and the accused "guided with the purpose of ending his life" took a hammer and hit him on the head, according to the sentence, to which Efe has had access.
The victim fell to the ground, where he continued to hit him on up to 52 occasions and then left him on the ground still alive and died six hours later from a hemorrhagic shock following serious injuries and head injuries.
The trial was held under the Jury Act and the nine members unanimously found him guilty after considering it proven that the victim had no possibility of defending himself as he suffered from a 65 percent disability due to degenerative osteoarthrosis and monoparesis of the lower limb, with mobility problems.
The accused during the trial acknowledged the crime but assured that it was in self-defence and insisted that if he had not defended himself he would have ended up dead, although the accusations have always maintained that he did not suffer any injuries in front of the 52 hammer blows of the victim.
The private accusation, made by Pascual Javier Molina Báez, from M&C Consulting, has indicated to Efe that the family is satisfied with the sentence because they consider that justice has been done since it was a crime "with malice aforethought, cruelty and "coldness because it left him to die". DEL SOL NEWS