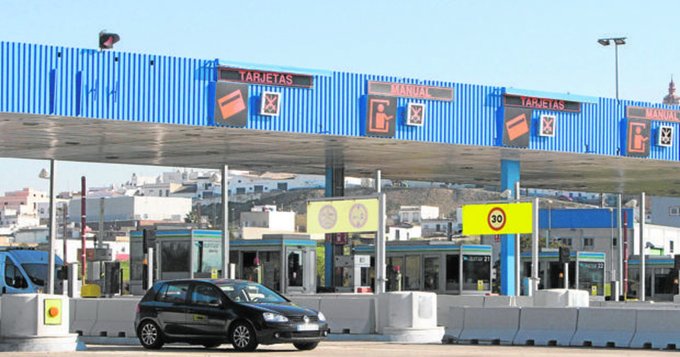 It will be a Happy toll-free New Year along two toll roads in Spain. The AP-7 Tarragons-Valencia-Alicante and the AP-4 Seville-Cádiz.
As reported previously by Euro Weekly News the company Abertis, which manages the motorways, will end their concession contract on December 31 and, as agreed by the Ministry of Development, the tolls will be lifted and return to the State, according to the group.
But what happens to the workers?
The company, Albertis, has signed a severance package (ERE) with Spain's traffic body UGT and USO for 136 of its employees.
The employees affected by the ERE are those linked to the toll collection tasks of the motorways and will receive the equivalent of 45 days per year worked.
As Euro Weekly News has been able to confirm, the company and the unions have, in addition, agreed other complementary measures for those affected, such as the application of health insurance for one year, or a special agreement for those affected workers who are 55 years or older until they reach 63 years.
One of the employees, who wishes to remain anonymous, told how it was to work in the toll collection task of one busiest sections on the AP-4.
"It could get very monotonous" she admitted "and cold, very cold during the winter months, but there was something fascinating watching the different drivers who would drive by and stop to pay. I learnt to read how a driver would be just by the way they would drive into the booth, polite, rude or indifferent. And I'm sad to say that there were some very rude drivers and people who would treat us as if we were part of the machinery, instead of workers with feelings. We all have bad days. But it's important to remember that we should treat people with respect." She stressed going on to add "Then there were faces, that with time, became familiar, people who would use the toll on a daily basis and would offer a friendly good-morning or afternoon. But the person I won't forget in a long time was an elderly man who used to drive through, always happy, regardless of the weather, or if the queue was longer than normal. He retired last month, but drove by just last week. He offered his friendly smile, as always, and handed me ten boxes of chocolates with the money. A box for myself and the others for my colleges. Thanked me for always being polite and he wished me well." She added with a tear in her eyes.
As of January 1 the measure to abolish the AP-4 toll will benefit the 25,200 vehicles that circulate daily on the motorway and 23,469 users a day in the case of the AP-7.