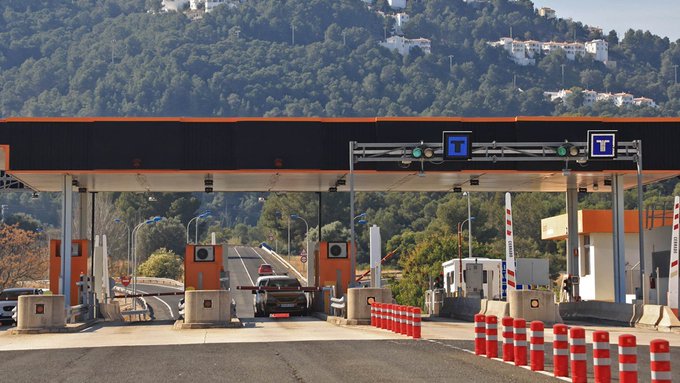 TWO toll roads in Spain's Andalusia and Alicante, the AP-7 Tarragons-Valencia-Alicante and the AP-4 Seville-Cádiz, will become free as of 2020.
The company Abertis, which manages the motorways, will end their concession contract on December 31 and, as agreed by the Ministry of Development, the tolls will be lifted and return to the State, according to the group.
The company, Albertis, has signed a severance package (ERE) with Spain's traffic body UGT and USO for 136 of its employees.
The employees affected by the ERE are those linked to the toll collection tasks of the motorways and will receive the equivalent of 45 days per year worked.
As Euro Weekly News has been able to confirm, the company and the unions have, in addition, agreed other complementary measures for those affected, such as the application of health insurance for one year, or a special agreement for those affected workers who are 55 years or older until they reach 63 years.
In the case of the AP-4, the measure to abolish the toll will benefit the 25,200 vehicles that circulate daily on the motorway. In the case of the AP-7, it has 23,469 users a day on the section between Tarragona and Valencia, and another 20,844 on the route between Valencia and Alicante.
The State assumes the €153 million maintenance.
Las autopistas AP-4 y AP-7, gratuitas a partir del 1 de enero de 2020https://t.co/cdzrPThy1F vía @NeoMotor #autopista #carretera #conductores #viajar #peaje #gratuito #servicios pic.twitter.com/PprOdqHxZk

— Pyramid Consulting (@Multayuda) December 10, 2019