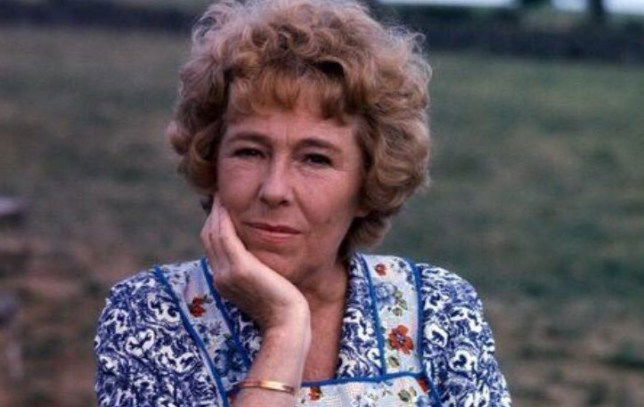 ACTRESS Sheila Mercier has passed away just shy of her 101st birthday as announced earlier by Euro Weekly News.
The 100-year-old actress died peacefully in her sleep. She was for over twenty years one of Britain's most famous farm owners as Annie Sugden in Emmerdale, from the show's first episode in 1972 until the mid 1990s, with a guest return in 2009.
Remembering Annie Sugden in Spain.
Though the character left the serial in 1994, she made occasional appearances after and last appeared on-screen in February 2009. The character's location in later years was Spain.
Annie returned with Amos for her son's funeral. Joe had died in a car crash while staying with Amos and Annie in Spain. Amos later remarked that one night while enjoying a drink with Joe in Spain, Joe had asked Amos to make sure that if anything was to happen to him that there would be a few free drinks given in The Woolpack after the funeral. Amos thought that this request to him was strange considering that Joe was more likely to outlive him, hinting that Joe's death may not have been an accident. Following the funeral, Annie contemplating life alone shocked Amos by proposing but Amos told her he would have to think about it and Annie, feeling embarrassed, told him to forget about it. After Amos discussed it with Alan, he proposed to Annie, 23 years after his first proposal. This time Annie accepted. Sarah then waved them off as they left Emmerdale Farm, returning to their home in Spain. Amos was never seen in the village again. He and Annie married, off screen, on 5 November 1995. He was last mentioned in 2001 when Jack went to visit Annie and Amos in Spain. When Annie returned in 2009 for Jack's funeral, Amos was not mentioned. The actor Ronald Magill died in 2007.
Before being involved with soap opera Sheila Mercier trained as an actress at the Stratford-upon-Avon College of Drama under Randle Ayrton. She was spotted by actor-manager Sir Donald Wolfit who promptly placed her in his touring Shakespeare Company in 1939. However World War II however was looming and it wasn't long before Sheila offered her services to support the cause. She worked for the RAF Fighter Command, rising to the rank of adjutant.