The amount of choice available on the internet today is a blessing compared to the legwork shoppers needed to do in the past, but it's often a problem too.
Ploughing through too many options, in terms of products and sources, can distract from the original goal and create an overload of information that discourages further research. Although searching and reading will always be essential parts of shopping, there are a few ways to keep them focused and productive.
No matter how specific an item you're looking for – Spain's most popular categories being clothing, travel and books – it can be tracked down, provided it's on the internet to begin with.
Targeted Searches
Of all the existing search engines, Google is the best example of how algorithms work to bring precise results to your screen. The company's software has already stored masses of data – keywords, websites, news, trending topics – in a digital library long before searches are made.
When someone does type in a particular word or phrase, the system delivers the most relevant data from its library, also determined by the precision of the phrasing, geographical location and several other factors.
Two simple tricks can help narrow down your search results. Firstly, use exact keywords, such as the product's brand, name or type, without necessarily putting them in a sentence. On that note, the second option is for when you're looking for an exact phrase or model, like the tongue-twisting LG G9 ThinQ smartphone. It involves putting double quotes around two or more keywords, which instructs Google to only search for data that perfectly matches the quoted text.
Review Sites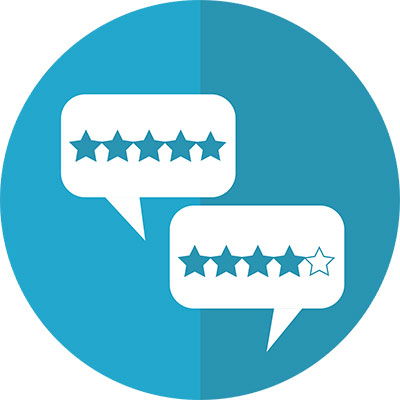 Another solution to save browsing time and effort are websites that specialise in reviewing varied or specific products.
The best providers compile accurately detailed accounts on their chosen items, sometimes alongside extra features that might interest people in need of DIY guidance or industry news. Review sites recognise the problem of information overload and take a portion of it off shoppers' shoulders.
After settling on what you're looking for, make a search that includes the word 'reviews'. Let's take future grilling masters, for instance.
They may not yet recognise Weber as a top manufacturer of grills and every other related product. In order to discover the brand, they could explore trusted reviewers' recommendations, found by exploring Google, as well as forums, social media communities or other websites with reliable information.
Top 10 Websites
This is a particular reviewing style shoppers have come to value highly. Individual features or whole domains can be found listing items of any specific criteria that are either popular among consumers or considered good by the reviewer.
A handy service, whatever the case. Once again, the most dependable of these sources will have put a decent amount of thought into what shoppers would want to know and how to best present this information.
Food, one more popular topic among internet explorers, boasts a vast range of top 10 lists, from the best restaurants in Spain to tasty recipes involving seafood, vegan ingredients, low calories and so on.
Using the same tailored search strategy as above, inspiration for unique dishes you can later cook at home is available in the form of reviewed meal delivery services. Other interests – wine, technology, home ownership – are also satisfied through informative, clearly structured and user-friendly content.
The first step is understanding how to effectively search for information without clicking on every link provided. Browse with precision, constraint and confidence for a far more pleasant online shopping experience.