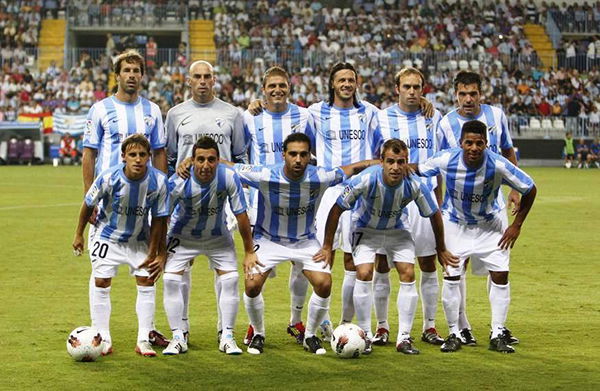 It was a strange few years for Malaga CF. the Boquerones side experienced an incredible amount of change after spending several seasons in the middle of the pack in the La Liga table.
The investment came flooding in from the club's owner, Sheikh Abdullah Al Thani as Malaga assembled a new-look team which featured a number of household names. Here's the side which was then managed by Manuel Pellegrini, the current boss of West Ham United:
Willy Caballero
The Argentinean goalkeeper spent three successful seasons at Malaga before moving to England and the Premier League.
Caballero played under Pellegrini again at Manchester City before making a free transfer to Chelsea in the summer of 2013. He is currently the backup goalkeeper to the 23-year-old Spaniard Kepa Arrizabalaga. Caballero has made just 14 appearances for the Blues during the last few years.
Jesus Gamez
The Spanish fullback was at La Rosaleda long before the financially successful era under Manuel Pellegrini. Jesus Gamez ended a ten-plus year association with the side in 2014 when he made the move across Spain to join Atletico Madrid.
He spent two seasons with Diego Simeone's side before moving to Newcastle United. His time at St. James' Park was troublesome. He struggled with injuries and a lack of form before being released in the summer of 2018.
It left a bitter taste in the mouth for Gamez and he held nothing back when criticising manager Rafael Benitez.
"The fans and the teammates were sensational, but the coach did not understand the situations that happened
"He [Benitez] is a person that I do not like talking about because he didn't contribute anything to me in these two years and I have nothing to say about him."
Joris Mathijsen
Joris Mathijsen was already in the twilight of his career when he moved to Malaga in the summer of 2011. He spent just one season at La Rosaleda before heading back to his native Netherlands and Feyenoord. The big centre-back spent three years back in the Eredivisie before retiring in 2015. He is currently the director of football at the Dutch side Willem II.
Martin Demichelis
Here is another player who met up manager Manuel Pellegrini to Manchester City. Martin Demichelis spent just two-and-a-half years at Malaga before heading to the Premier League where he won the title in 2014. Two years later, Demichelis returned to Spain with Espanyol and even spent another season at La Rosaleda before retiring from playing in 2017.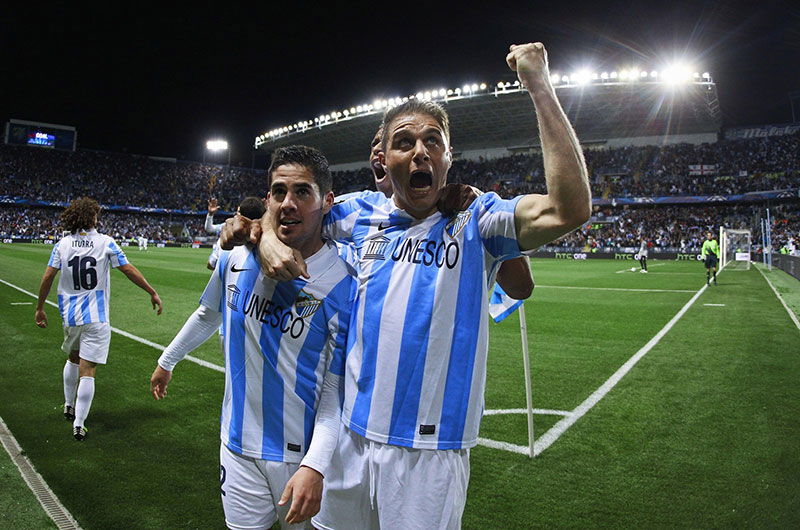 Nacho Monreal
Nacho Monreal spent just 18 months at Malaga before moving to Arsenal and the Premier League in January 2013. The full-back has since made over 200 appearances for the Gunners and is a key part of head coach Unai Emery's team.
Jeremy Toulalan
The French midfielder has played for some pretty major European clubs during his career and spent two seasons at Malaga. His spell at Malaga is the only time to date which he has played outside of France and returned to his homeland in 2013 when he signed for Monaco.
He spent three seasons at the French side before moving to Bordeaux in 2016. He played for the Ligue 1 side for 18 months but in January 2018, he had his contract terminated by the side following the dismissal of manager Jocelyn Gourvennec. He is yet to return to professional football.
Santi Cazorla
The Spanish midfielder is another player who swapped Malaga for Arsenal in this period. Santi Cazorla headed to the Emirates in 2012 after just one season with Malaga. Cazorla enjoyed a hugely successful spell at Arsenal before suffering a horrific injury in October 2016.
He didn't play for the Gunners again before his 2018 departure and returned to Spain to play for his former side Villarreal. Amazingly, he has since returned to the pitch and has played a key role for El Submarino Amarillo.
Many in the football world will be hoping for a fairytale ending for the popular Spaniard and while La Liga may be out of the question for Santi Cazorla, his Villarreal side is the seventh-favourites to win the Copa Del Rey this season at 25/1 on Betway as of 27 September.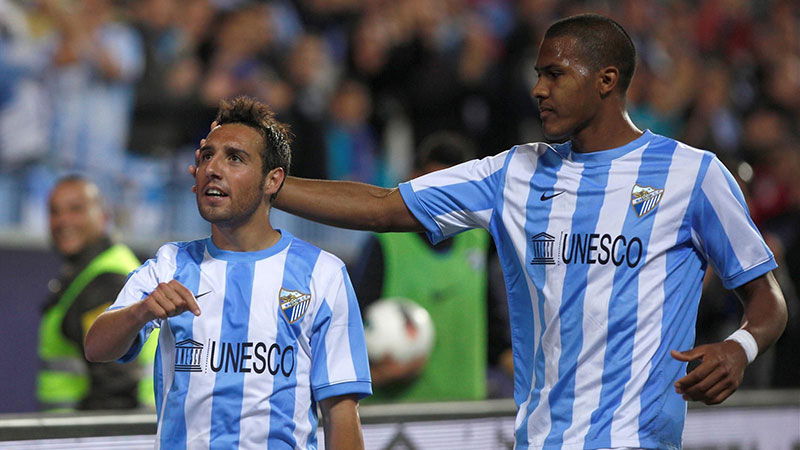 Ignacio Camacho
The Spanish midfielder may have been young but he was still an important player in Manuel Pellegrini's side. Ignacio Camacho spent seven successful seasons at El Rosaleda before departing for the Bundesliga in 2016. He joined Wolfsburg in 2017 but suffered a series of injuries which limited his participation in his first season. Camacho has since returned to the pitch and is now the club's captain.
Isco
No prizes for guessing where Isco currently is. The Spanish midfielder was the standout star in this Malaga side and swapped El Rosaleda for the Santiago Bernabeu in 2013. He has enjoyed a hugely successful career since then, winning four UEFA Champions League titles with Real Madrid.
Salomon Rondon
Saloman Rondon has had an interesting career since his departure from Malaga in 2012. He headed for Russia after his two-year spell at Malaga and joined Rubin Kazan before later moving Zenit St. Petersburg. In 2015, Rondon moved to the Premier League and West Bromwich Albion where he spent three seasons. However, after the club's relegation in 2018, Rondon moved to Newcastle United on a season-long loan deal.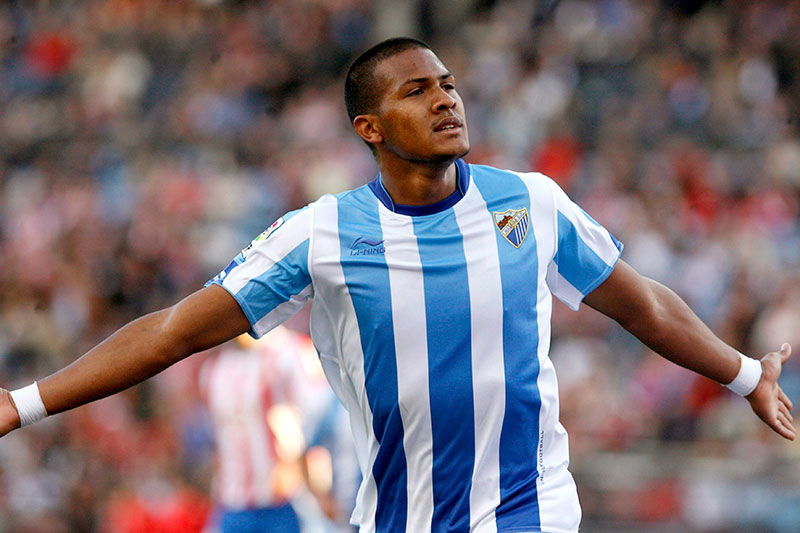 Sub: Weligton Oliveira
The Brazilian defender continued at Malaga for much of his career before injury problems forced him into retirement from playing in 2017.
Sub: Joaquin
He may be 37 years old but Joaquin is still going strong. He left Malaga in 2013 for Fiorentina but returned to Spain with Real Betis where he currently plays.
Sub: Ruud Van Nistelrooy
His single season at Malaga was the last year of his playing career. Ruud Van Nistelrooy retired from playing in 2012. He is currently the manager of the PSV Under-19s.