A RYANAIR passenger who claimed he was told on Tuesday that his flight today 'was unlikely to operate' because of strikes  – and changed his travel plans accordingly – was shocked to find it did, in fact, fly as normal.
The passenger's claim was made on the same day that other furious passengers claimed that the Irish budget carrier was cancelling flights just hours before take off.
Jenny Hewkin, speaking exclusively to the Euro Weekly News said: "They are operating flights that they told passengers earlier this week were cancelled forcing them to change their plans."
"We have a visitor coming this weekend who was informed that his Birmingham to Alicante flight at 10.20 today was being cancelled and he had to rebook for tomorrow. The flight, FR2151, actually took off at 10.27 this morning according to Birmingham Airport website and Flightstats."
"Our visitor received a message from Ryanair on Tuesday that he had the option of changing his flight or cancelling completely due to the industrial action as the flight was unlikely to operate.
Jenny, an English teacher, who is a resident in Monforte del Cid – 15 minutes from Alicante airport – said: "Having changed his plans… and ours… it appears that he could have flown today."
However Ryanair's press office has told the Euro Weekly News this afternoon: "This flight FR2151 from Birmingham to Alicante was never cancelled and departed today with 182 customers on board.
"Customers on this flight were advised on Tuesday that their flight MAY be affected due to the unnecessary strike action and were given the option of a free move to a different date.
"At no point were they told that this flight was cancelled."
Jenny responded, saying: "The message was that Friday flights were affected by industrial action.
"Ryanair offered him the option to cancel and refund on his outgoing flight thereby losing his return or to change flights.
"There was no suggestion his flight would depart on Friday. Neither did they subsequently advise him that his flight was secure.
"How do you interpret subject to industrial action?"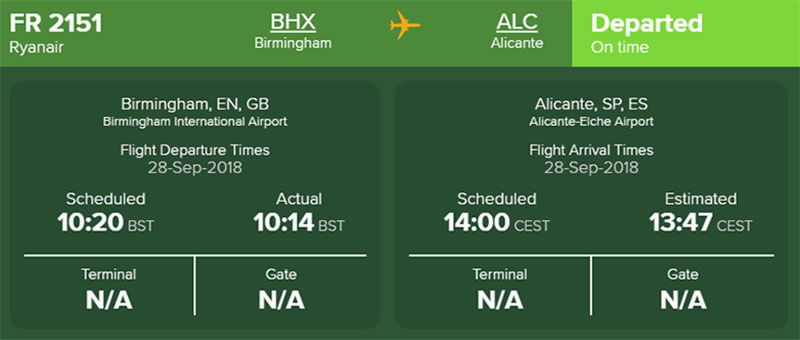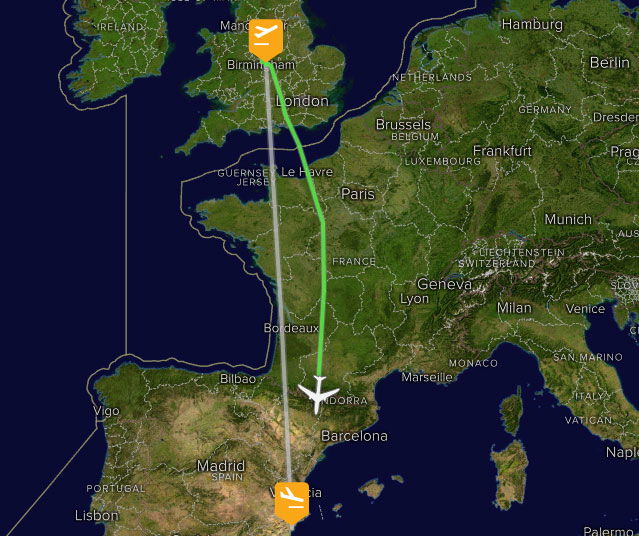 Morning Update, September 28th: pic.twitter.com/pFzasJXpQe

— Ryanair (@Ryanair) September 28, 2018
RYANAIR STRIKES: Furious passengers claim airline cancelling flights just TWO HOURS before take off