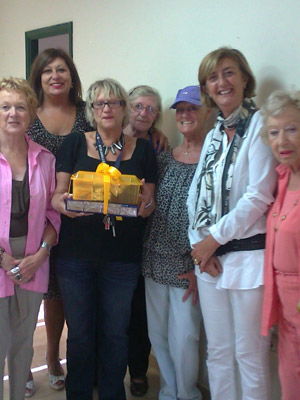 KRISTA HYER is doing a wonderful job by bringing together and supporting, people who have been affected by Cancer in their lives.
She organises regular meetings in a private environment where people can share their feelings and challenges with other people.
Recently the girls at the International department of Calvia Town Hall were able to get permission for Krista and her group to use the "Neighbours Association" premises at Portals, which is an ideal venue for them.
Deputy Mayor Esperanza Catala, Councillor Angie Guerrero and Susanne Dickmann paid the group a visit on their first meeting, bearing gifts of tea, coffee and biccies to go with their new kettle.
"This group does a tremendous amount of good work and are truly inspirational ! we wish them all the best in their new venue," said Angie Guerrero.
Details of meetings can be obtained from Krista Hyer mobile number 661080101 or e mail [email protected] there is also a website mallorcacancersupportgroup.blogspot.com