FIGHTING breast cancer in Mallorca as it is more common than lung cancer in Spain and is diagnosed second only to prostate cancer.
IN Spain, about 25.000 new cases of breast cancer are diagnosed every year and the sooner it is caught the more chance there is of saving a life.
Due to this, the Balearic Parliament supports the "Recycle glass for them" campaign, which aims to mobilise people to recycle glass in order to take care of the environment and contribute, at the same time, to a charitable cause, the prevention of breast cancer.
The campaign was launched in Sant Josep de sa Talaia in Ibiza on World Breast Cancer Day, October 19 and not for profit organisation Ecovidrio will install 18 pink containers in nine municipalities within the Balearic Islands: Manacor, Felanitx, Santanyi, Marratxi, Sant Llorenç, Ferreries, Es Castell, Formentera and Sant Josep de sa Talaia.
All the glass collected in these containers will be translated into a donation from Ecovidrio to the Sandra Ibarra Foundation for Solidarity with Cancer.
The campaign is nationwide and extends to 170 cities where about 500 pink containers will be installed and to complement the campaign, the designer Agatha Ruiz de la Prada has designed a special mini-container which highlights the motto of the Sandra Ibarra Foundation ("Full of life") and which can be purchased through the website www.miniglu .is.
The proceeds from sales will also go to the foundation to contribute to cancer prevention and research.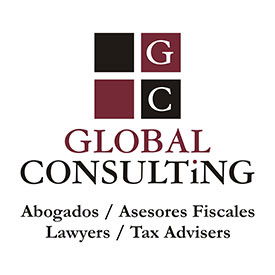 We are a consultancy firm that provides professional services in resident/non-resident taxes, accountancy, staff requirements and legal assistance for businesses and private persons.
Our team of multi-lingual professionals provides comprehensive consulting services in the language of your choice; English, Spanish, German, Dutch or Russian.
Email:
[email protected]
Phone: +34 971 694 044 Website:
http://www.gcmca.es
Thank you for reading 'Fighting breast cancer in Mallorca as it is more common than lung cancer' and remember that all articles produced by Euro Weekly News may be accessed free of charge.