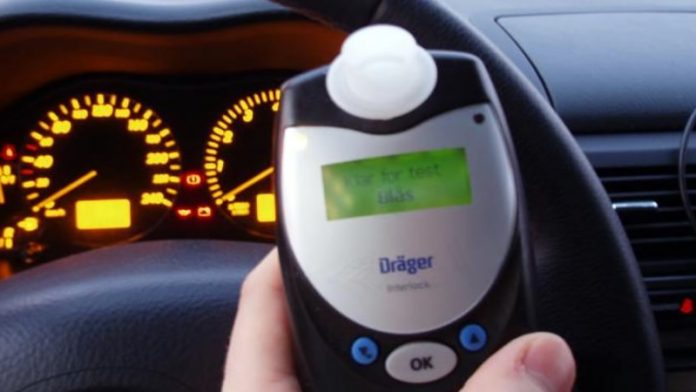 Breathalyser engine immobilisers to be mandatory in all vehicles by July 2022

According to the Directorate-General of Traffic (DGT), driving while intoxicated is one of the main causes of accidents on the roads in Spain. As a result, they are striving to eradicate this situation, and have come up with a way of combatting it.
By July 2022, it is proposed that all professional drivers, and those who transport passengers, will have to take a breath test before getting into their vehicles before they can start them. This is in accordance with what the European Union is already thinking of implementing.
From next year, it will be mandatory for this type of professional driver to have an anti-start breathalyser device called 'Alcolock' installed in their vehicles. In addition, the EU wants all normal passenger cars to include the necessary connection as a standard fitting for these devices, with a view to making their use mandatory for all drivers, also from 2022.
This new road safety measure has been contemplated by the DGT in the modifications to the Traffic law already approved in Congress, which are still awaiting the approval of the Senate.
How the Alcolock works
'Alcolocks' are devices connected to the car's starting system. As their name suggests, they are composed of a breathalyser, into which you have to breathe. The exhaled air is then analysed for its concentration of alcohol. If it registers as less than the legal limits established, the connection with the car allows the engine to be started. If the limits are exceeded, the vehicle will not start.
The DGT believes that the standardisation and installation of these devices, first in the professional sector, and later in the private sector, would help reduce the accident rate on the road caused by the use of alcohol while driving. It is estimated by the DGT that one in every four fatal traffic accidents is caused by the consumption of alcoholic beverages before driving, as reported by 20minutos.es.
___________________________________________________________
Thank you for reading, and don't forget to check The Euro Weekly News for all your up-to-date local and international news stories, and remember, you can also follow us on Facebook and Instagram.