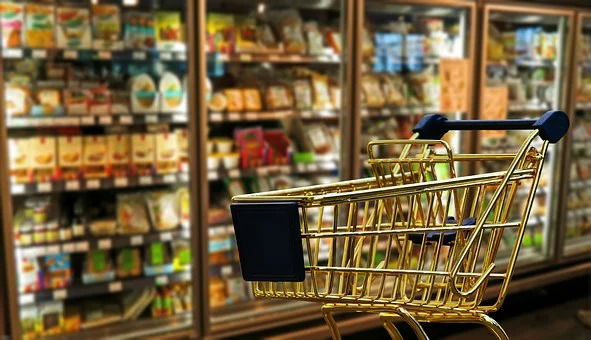 Food prices set to rise as taxpayers forced to pay 'tens of millions' to bail out CO2 plants, minister admits.
Brits are set to be hit with higher food prices after that the government has stepped in and organised a taxpayer-funded bailout that will get CF Industries producing carbon dioxide again.
Environment Secretary George Eustice has confirmed that prices will unfortunately rise. Eustice has revealed that the government now have a deal that will get two plants that produce CO2 working again, but that this will cost tens of millions of pounds.
It is still expected that the factories will not be able to open for around 48 hours though.
Food and Drink Federation boss Ian Wright, has warned consumers that prices will rise. He commented that: "Prices of carbon dioxide from that company will rise and the customers will have to pay those prices."
"But as long as that happens I think we'll see production resume and I think we'll see pretty quickly the danger of shortages disappear.
"We were pretty close to a really serious problem of quite lengthy periods of empty shelves but fortunately expeditious government action seems to have avoided that."
CF industries is a US owned firm and they have two plants located in Cheshire and Teeside. Amazingly the two plants manufacture a staggering 60 per cent of the carbon dioxide produced in the UK. The government will subsidise the company for three weeks.
Iceland boss Richard Walker has commented on how shocked he is that the company from America delivers 60 per cent of the UK's supply.
Walker said: "This is something that's clearly critical to national security – not just food but also healthcare as well.
"It seems quite perplexing that it's at the whim of a private enterprise in terms of whether it's profitable or not and therefore whether they produce the stuff or not."
---
Thank you for taking the time to read this article, do remember to come back and check The Euro Weekly News website for all your up-to-date local and international news stories and remember, you can also follow us on Facebook and Instagram.