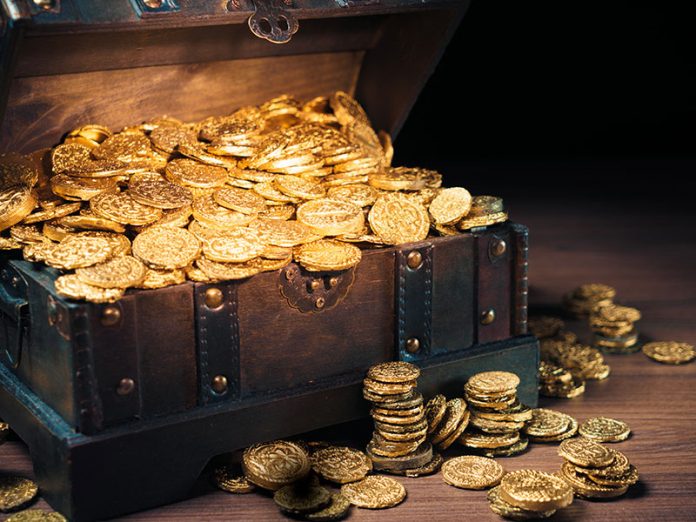 Announced by Amazon Games, New World is a new MMORPG that is set to be released on August 31, and since its announcement the game released an alpha and beta of the game so that players could see how the game will be. The game was set to be released in May of 2020, but it was delayed toward the end of August.
What is New World
The game takes place in the mid-1600s, and its map is inspired and modeled after the Americas. Your objective in the game is to colonize as many lands as you can, and to do that, players will need to join one of the three factions that are available in the game. You can choose to be part of the Marauders, of the Syndicate, or of the Covenant. When joining one of these factions, you along with other members will aim to seize as many lands as you can before the other factions can do so.
But before focusing on doing all that, you must first prioritize making your character stronger, and to do that you must fight against monsters so that you can gain experience and level up. But slaying monsters isn't the only thing you should be focusing on, as one of the most important aspects of New World is gathering as many resources as you can. The land is filled with all different types of minerals, plants, foods and animals that you can gather and hunt. Each type of resource has its own functionality, you must mine iron and other minerals to be able to forge better equipment and harvesting tools.
By leveling your character up, you will be awarded attribute points that you can use to better your character. When you start the game, you don't have the option to select a specific class, so you must build your character towards a certain class you want. There are four weapon categories, one handed weapons, two-handed weapons, ranged weapons and magical weapons.
Each weapon type scales with a certain attribute. So as an example, if you wish to focus on being more of a mage, the main attributes you should focus on improving are intelligence and focus. And each type of weapon has a level as well, and a unique skill tree. So as you use a kind of weapon, you will level it up. So it is up to you to build and create your own class.
A Whole New World
New Worldwill also have it's players have to work together with members of its faction or guild to be able to fully experience the game. Like any other MMORPG, it is best to get together with some friends, and work together with them to achieve a certain goal what is mainly collecting as much New World Gold as you can so you are able to buy legendary items. While being able to level up your character to take on harder missions and go into dungeons to acquire better equipment to become even stronger, gathering resources is also a big part of the game. There is a leveling system for each type of resource that can be gathered in the land. There are in total seventeen types of professions in the game. There are seven that focus on crafting, five for gathering, and other five for refining.
To be able to level up all of these professions would take a long time, so if you're playing with friends or a guild, you should communicate with them, and have each person focus on a certain profession. As you level up, you will be given more options on what to do in your profession. It can go from different types of resources that you can gather, to what weapons you can craft.
So by coordinating with other players, you can fill the void that may be open. If no one is proficient in mining, you should focus on doing that, as every profession in the game is of extreme importance, and can be the difference between life or death when going out on quests, or even venturing to conquer lands.
New World isn't the first MMORPG that has professions in it, Black Desert Onlinealso has the same system, but the one in New Worldseems to be more polished and well designed. This is an aspect of the game that helps further the roleplaying side of the game, as many other games of the genre focus mainly on sidequests, and grinding to get better gear. New Worldalso gives players a sense of responsibility, as they are responsible for acquiring their own materials to be able to attain items. An alternative to having to level up multiple professions, is to access the game market, and search for what materials you need. Doing this however can prove to be a little expensive, as certain items need higher levels to be acquired.
Expectations
New World left a huge impression in both its alpha and beta phase, and left players with an enormous expectation for the full game. While in the beta phase, some changes were already made, and most of them focused on creating more servers for every region. At the release of the beta, regions like South America had only two servers, and as a result a huge number of players didn't manage to play the game, or had to wait long hours in a queue to be able to access the game.
While the beta pretty much had all of the full game assets, it was released mainly as a way for the developers to receive feedback from the players, and to work on any bugs that could be found in the game. New World is without a doubt one of the most expected games of 2021, and fans of MMORPGs cannot wait until August 31st to finally be able to play the whole game. The beta of the game will end on August 2nd, and all game data players will have, will be reset.
New Worldwas able to create an amazing and intricate game, but it is by no means completely perfect. Due to the large number of players in a single server, it would often close without a warning, or suffer from random lag spikes. This needs to be one of the things fixed when the game releases. When everything will fall into place, some say that the game can overtake the likes of World of Warcraft that recently released its expansion called The Burning Crusade where having TBC Gold was crucial for your success and to heavily compete with another MMORPG that is Final Fantasy 14, where FFXIV accounts needed to be grinded for years to get called legendary.
Although having an enormous map is always something great, not having a fast way to travel around it can prove to be a bit annoying at times. While the game did have a fast travel function between cities that you visit, and to certain areas of the map, players must go by foot to almost all of the places to complete their quests. You could find yourself running for ten minutes to arrive at a certain location.
The game does have an auto-run key, but the speed at which the character runs is not very fast, and there isn't a sprint button either. This has been already addressed by the developers, and they said that when the final version is released, that the game will have mounts.