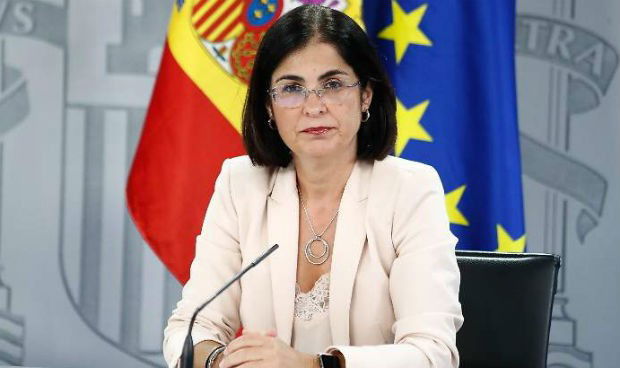 The Minister for Health, Carolina Darias, has called for "perseverance, both at an individual and institutional level" and says that 70 per cent of Spain will have received at least dose of a Covid vaccine in the next six weeks.
During her appearance at the Health and Consumer Affairs Committee of the Spanish Lower House of Parliament, Darias, insisted on the need to control the spread of the virus thanks to the combination of the measures adopted by the regional governments, the responsible actions of the public and, fundamentally, the mass vaccination campaign against Covid-19.
As the minister recalled, the virus continues to attack, above all, vulnerable people and those who are not yet protected, which is why, she said, our country must maintain a very active culture of care while continuing to administer the vaccines.
The Minister for Health stressed the need to increase the diagnostic capacity of the National Health System in order to rapidly identify suspected positive cases of SARS-CoV-2 in order to take appropriate measures to effectively control the progression of the pandemic.
She cited the latest measures adopted by the Executive to strengthen early diagnosis and screening measures against Covid-19, with the offer to the Regional Governments of antigen tests that form part of the Strategic Reserve of the Ministry for Health, as well as the offer of the Ministry for Defence to expand the teams of contact tracers already available to the Regional Governments.
In this context, Darias announced that she will submit the draft Royal Decree on in vitro diagnostic medical devices to the Council of Ministers on Tuesday July 20, with the aim of regulating the sale to the public and advertising Covid-19 self-diagnostic products
Compared to the rest of the EU, Spain ranks sixth among member states in the percentage of people vaccinated with a single dose, fourth in the percentage of people fully vaccinated and third in the percentage of the population vaccinated daily. Spain was also one of the first countries to achieve full immunisation of almost all those aged over 80 and is also close to 100 per cent coverage among those over 70.
---
Thank you for reading, and don't forget to check The Euro Weekly News for all your up-to-date local and international news stories.