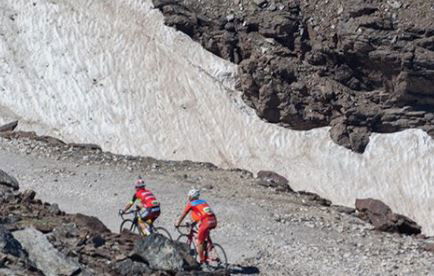 Get Set for Stunning Sierra Nevada Cycling Event – Veleta.
Cyclists and cycling fans should get set for the stunning Sierra Nevada cycling event, the Cycle Tour of the Veleta.
The 2021 edition is that popular that all 300 places have sold out. Places this year have been limited in a bid to ensure that the event is coronavirus safe. The Cycle Tour of the Veleta finally returns to Granada after its absence due to the ongoing coronavirus pandemic. The event is due to hold its 27th edition on Sunday, June 27. The 300 cyclists limit was put in place to ensure the safe development of the sporting event.
The Sierra Nevada summer sports calendar opens with the Cicloturista al Veleta and the Sierra Nevada Límite. Other events of the summer calendar will include July's Vertical Kilometre event, and the International Ascent of Pico Veleta, which will be held in August.
The Cycle Tour of the Veleta has been organised by the Club Deportivo Altalí and the company Mamut Sierra Nevada, and with this event the Sierra Nevada ski and mountain resort is set recover an excellent part of its summer sports programme.
Sadly, last summer the ongoing coronavirus pandemic meant that all events were cancelled apart from the International Ascent of Pico Veleta, which is an ultra-endurance race.
According to 20 minutes: "The 27th Cycle Tour of the Veleta will be held on its usual route: the 39 kilometres that separate Cenes de la Vega from the vicinity of the Veleta peak (the finish line will be located at the top station of the Laguna chairlift at 3,300 metres above sea level) with 2,627 metres of positive difference in altitude."
Only a week before the Cycle Tour of the Veleta takes place the Sierra Nevada Límite Challenge will be held.
Pablo Ruiz de Almirón, executive director of the two stunning events commented that: "since the summer of 2020 we have been studying the best option to resume the Sierra Nevada cycle touring event, and after numerous meetings with the different administrations involved in the organisation of these events, we think that the a tu aire format offered for Sierra Nevada Límite is an interesting option to continue promoting cycle touring in the province of Granada.
"For our organisation, it is also an important challenge to be able to continue to be active and once again offer our participants a weekend of high mountain cyclotourism in the Sierra Nevada resort, with Cetursa supporting the sport".