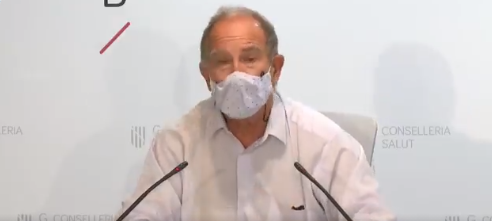 AN announcement was made on June 8 by Juli Fuster, the general director of the IB-Salut, concerning the introduction of the European Covid certificate.
According to this, residents on Mallorca and the other Balearic Islands may download the digital certificate from Thursday June 10, but on that date, it will only be available to those who use the electronic [email protected], a digital key for dealing with authorities in Spain.
From Monday June 14 the certificate should also be available for download on the Regional Health Service IB-Salut website and there will be three physical collection points in Mallorca (locations to be confirmed over the coming days) where residents can request a certificate and collect on the spot.
Initially, it will be a paper document but it is expected that by the beginning of July, it should be possible to obtain a QR code  to keep on your phone or tablet which will confirm that the person possessing the certificate has received two vaccinations, has recovered from the virus or has received an up-to-date negative Covid test.
This document should then allow travellers free entry into any one of the other 26 European Member States.
The news about the European Covid Certificate has been well-received all over the islands and opens the doors to travel.
GLOBAL CONSULTING MALLORCA
We are a consultancy firm that provides professional services in resident/non-resident taxes, accountancy, staff requirements and legal assistance for businesses and private persons.
Our team of multi-lingual professionals provides comprehensive consulting services in the language of your choice; English, Spanish, German, Dutch or Russian.
Email:
[email protected]
Phone: +34 971 694 044 Website:
http://www.gcmca.es