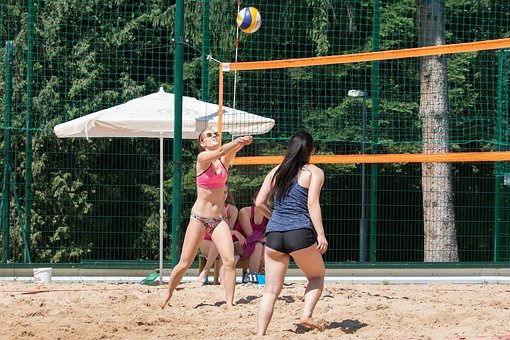 Alicante Players Wow at Vera Beach Volleyball Tournament.
Alicante players wow the competition at the Vera Beach volleyball tournament in Spain's Almeria.
The third Indalo Beach Volleyball Tournament which was held in Vera saw many players battle it out for medals on the sand. The event saw a staggering 80 players attend on Sunday, at the event which was held at the Indalo Beach Tennis Club in Vera.
It was not only local pairs that attended the event as couples from Murcia, Alicante, Granada and Almeria fought it out with local couples in a bid to win prizes. The competition had multiple categories for male, female and also under 18's in both these categories.
The Vera Town Hall had organised the tournament in collaboration with students from the IES El Palmeral in Vera. The event was considered a fantastic success with 80 players joining in at the stunning tournament.
The ongoing coronavirus pandemic has seen many events include sporting events cancelled but this event went ahead and followed all necessary anti-Covid measures in a bid to keep participants safe and well.
The Alicante pair of Navas-Canovas fought it out in the final against Dimas-Noguera from Lorca, before finally winning. The pairs from Alicante also wowed in the women's compitition but were unable to beat Diaz-Prados from Granada in the finals as reported Almeria 24.
The under 18s put on a fantastic show and Contreras-Alameda were able to defeat their Almeria club mates Robles-Moya in the final.
The local talent was stunning too and the brothers Jonás and Dani put in a stunning performance and finished as the best under 18 male pair. Ocaña-Gallardo made it through to the under 18 semi-finals and came away with the silver medal for the under 16 category.