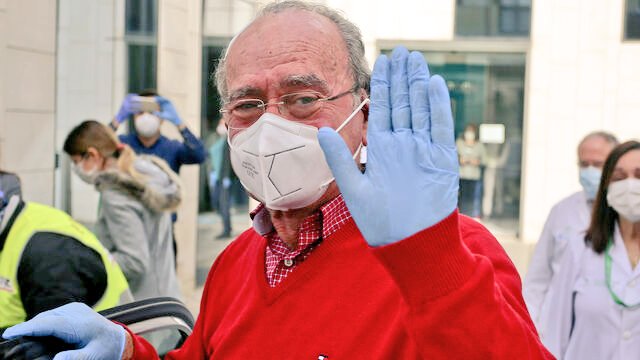 MALAGA MAYOR warns of infection rate leading to level two in the province. The mayor of Malaga, Francisco de la Torre, has warned this Friday, June 4, that the number of infections in the city and other important municipalities "will make the province rise to level two, which is detrimental to health and the economy."
As reported by Malaga Hoy, de la Torre took to Twitter to warn the public about the current situation in the province, "The number of infections in Malaga and other important municipalities will make the province rise to level 2 with what is detrimental to health and the economy".
The province of Malaga has registered this Friday, June 4, a decrease in both the number of infected with COVID-19 and hospitalized compared to the previous day, although two new deaths have been reported. On this day, the incidence rate accumulated in 14 days per 100,000 inhabitants has seen an increase again.
The Minister of Health and Families, Jesús Aguirre has confirmed in statements to journalists in Parliament that five cases of the variant of the Indian strain have been detected throughout the pandemic in Andalucia. Two people infected with the Indian variant of Covid-19 in Malaga were admitted to the Clinical Hospital of Malaga, with favourable recovery and are "pending discharge" from the hospital.
Aguirre has assured that the predominant strain in the community is the British one, which represents 91% of Covid-19 cases, although "some other case" of a South African or Brazilian strain has also been detected. At this time, the tracking process is being carried out in order to determine how the contagion occurred. "What it shows is that the virus mutates, as it already happened with the British strain, which is now the majority; now the Indian strain is also here".