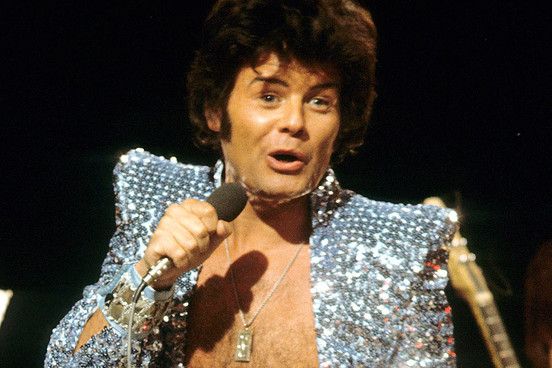 Paedophile Gary Glitter may be released in a few months.
A VICTIM of paedophile Gary Glitter has expressed her outrage over suggestions that the musician could be released from prison 'within months.'
The victim, only identified as Diem, stated today that the 77-year-old sex offender "will always be a grave danger to young girls."
The news comes as the Sun says that the disgraced singer might be transferred from HMP The Verne in Portland, Dorset, to an open prison 'within weeks.'
In 2015, the musician was sentenced to 16 years in prison for indecently assaulting young females.
Glitter, real name Paul Gadd, was first expected to die in prison.
According to the Sun, he could be eligible for day release within weeks and full release by next year.
However, if probation officers believe he is a danger to children, they may elect to keep him in prison.
Even if he is released, he will be subject to conditions and be available for recall until his entire 16-year sentence has been served.
He will also be on the sex offenders' register for the rest of his life.
However, the prospect of Glitter's freedom has infuriated one of his victims in Vietnam, where the singer was previously imprisoned for child sex offences.
The woman, now 26, who was sexually assaulted by Glitter when she was 10 in the south-east Asian country, told the Sun: "He will always be a horrible risk to young kids."
"It's horrifying to think he might be free soon, despite the fact that he's on the other side of the world from me."
Glitter was sentenced to prison in the United Kingdom in 2015 for sexually abusing three young girls between 1975 and 1980.
He flatly denied doing so. However, following a trial, he was found guilty and punished for attempted rape, four charges of indecent assault, and one count of having intercourse with a girl under the age of 13.
According to the court, Glitter was at the peak of his pop star success when he attacked two of the girls, ages 12 and 13, after inviting them backstage to his dressing area.
In 1975, his youngest victim was less than 10 years old when he snuck into her bed and attempted to rape her.
His paedophilia was discovered in 1997, when he was discovered with 4,000 photographs of child sexual abuse.
In the 1970s, he was also charged with, but acquitted of, sexual behaviour with an underage female.
Glitter was deported from Cambodia on suspicion of child sexual molestation before settling in Vietnam.
In 2006, he was sentenced to prison in Vietnam for abusing two children, aged 11 and 12.
Glitter was extradited to the United Kingdom after finishing his term in Vietnam.
He was later apprehended as part of Operation Yewtree, a UK-wide police investigation investigating sexual abuse allegations levelled against a number of high-profile celebrities, including Jimmy Savile.
However, after serving seven years in jail, Glitter was formally informed last week by governors at The Verne that he had been targeted for his transfer, according to the Sun.
According to the article, Justice Secretary Robert Buckland is considered to have the authority to veto the measure.
As reported by The Daily Mail