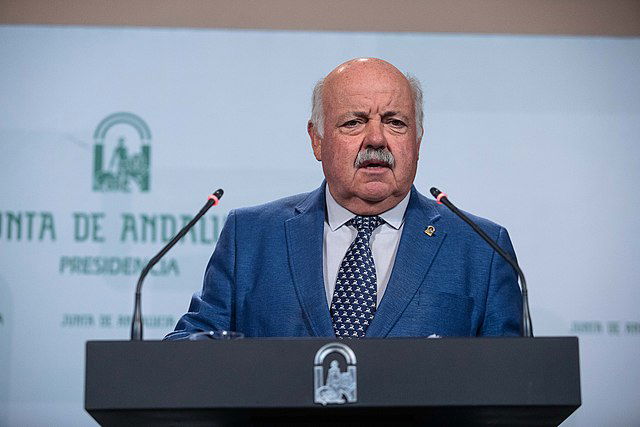 ANDALUCIA WILL begin to send covid certificates in mid-June. The Health Advisor, Jesús Aguirre, announced on Wednesday, May 26, that the autonomous communities will be in charge of issuing the digital certificate of covid-19 vaccination and he has said that he hopes from mid-June they will begin to be sent and come July and August is "fully in force".
As reported by Malaga Hoy, this has been one of the issues discussed at the meeting of the Interterritorial Council of the National Health System, as reported during an appearance in Parliament, in which he explained that Andalucia has asked the Minister of Health, Carolina Darias, to have "maximum transparency" in the process of calling for places for resident interns. Darias has requested that there be a "permanent dialogue" with the collegiate medical organization and with the medical unions, an issue on which the minister "has picked up the glove", so she hopes that this process will be "clarified" in the coming days.
Regarding the vaccination process, the homeless, seasonal workers and immigrants without papers, as well as Erasmus students and deep-sea fishermen, have already begun to be vaccinated. This week 420,000 vaccines have been given in Andalucia and the 4 million doses administered have already been exceeded, resulting in 42 per cent of the population already being immunized with at least one dose and more than 20 per cent being fully vaccinated. "We will try to get 73 per cent of the population immunized by the end of June and, possibly, we will have a calmer summer, but the virus has come to stay," Aguirre warned.