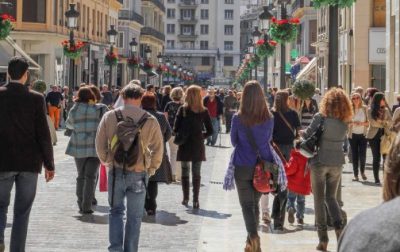 THE wealth gap has grown in Malaga, with the divide between the average incomes in the richest and poorest areas of the city growing to €63,898.
The gap in wealth between different areas of Malaga has grown.
According to Spanish newspaper Sur, the gap between the average income of the richest and poorest districts of Malaga has grown to €63,898.
The figures are from the areas of Pinares de San Anton where the average income for a family is €76,435, while that in La Pamilla is €12,537, showing the wealth divide in Malaga has grown in the four years since the National Institute of Statistics (INE) began measuring the figures.
The gap has grown from €56,601 to €63,898 in that time, with families in Pinares de San Anton increasing their incomes by 12.4 per cent but those in La Palmilla only growing theirs by 10.1 per cent.
The average net income from the last year for published figures, 2018, is €28,917, while four of the 11 districts of Malaga are above this average income, including Este, Centro, Teatinos-Universidad and Churriana.
Meanwhile, the districts of Bailen-Miraflores, Campanillas, Puerto de la Torre, Ciudad Jardin, Carretera de Cadiz, Cruz del Humilladero and Palma Palmilla are all below the average income.
The figures also showed that due to the widespread rise in household income between 2015 and 2018, the at-risk-of-poverty rate has dropped in all neighbourhoods, with the city average going from 29.7 per cent to 26.4 per cent.
The biggest drop was seen in La Palmilla, whose figures in 2015 were the highest at 38.6 per cent, and have dropped to 33.5 per cent.
Carretera de Cadiz is now the district with the highest percentage of population at risk of poverty at 34.7 per cent in Malaga.