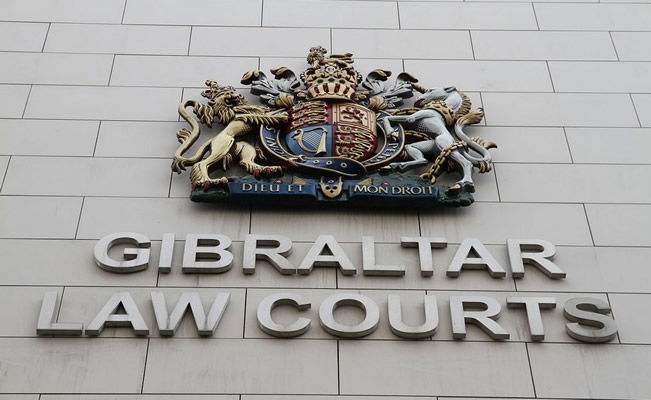 MAN Jailed After What The Judge Described As Gibraltar's Worst Ever Case Of Animal Cruelty

A 27-year-old man has been jailed for eight months at the Gibraltar Magistrates' Court after being found guilty of Cruelty to Animals, in what a spokesperson for the local veterinary clinic described as the worst case of neglect and cruelty it had seen to an animal in 32 years.
Dyson Lima, of Prince Edwards Road, Gibraltar, had taken his dead German Shepherd, 'Rooke', to the vet's clinic on Rosia Road on October 27, 2019, and the state of neglect was so bad that the Royal Gibraltar Police were informed by an Animal Welfare Officer, and he was later arrested and charged with the crime of Cruelty to Animals.
Lima claimed in his court hearing on Tuesday, April 7 that his dog had suddenly deteriorated in health over the weekend, a claim that was rejected by Stipendiary Magistrate, Charles Pitto, as photos were shown displaying the dog's emaciated body, with the shape of its rib cage exposed.
Expert witnesses described how the Alsatian dog was clearly ill-treated and neglected to such an extent that it would have gone through "extreme suffering" before it died, while another witness described the dog as looking like images he had seen from Concentration Camps in the Second World War.
Mr Pitto, said of Lima, "He watched as his dog suffered. He blamed others, but it was up to him to allow this to happen. This is one of the worst cases of this type of neglect this court has seen", and sentenced Lima to eight months in prison.
A Royal Gibraltar Police spokesman said, "This was an appalling case of mistreatment and cruelty. We will always take action against anyone who neglects an animal in their care", as reported by police.gi.
The Euro Weekly News is running a campaign to help reunite Brits in Spain with their family and friends by capping the costs of PCR tests for travel. Please help us urge the government to cap costs at http://www.euroweeklynews.com/2021/04/16/ewn-champions-the-rights-of-brits-in-spain-to-see-loved-ones-again/