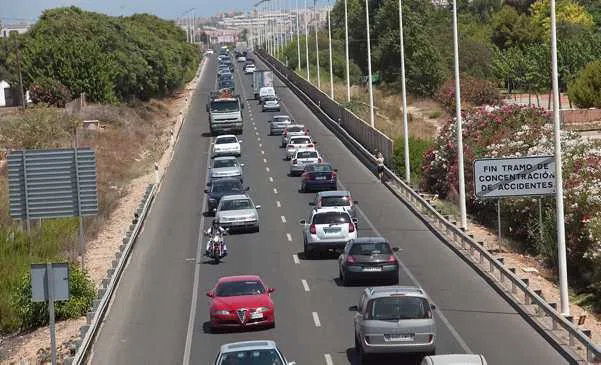 Spanish government proposes tolls for 'high-capacity' roads in its latest submission to Brussels.
IN its latest bid to appease the European Union and assure Brussels that Spain is on top of its financial plan to cover the bailout, the government of Pedro Sanchez has amended its recovery plan to include the introduction of tolls on so-called "high-capacity" roads in order to contribute toward the €140 billion expected from the EU. The plan, due to be submitted on April 30, has committed to generating an income that will guarantee the funds necessary to preserve the road network.
"The financing of high-capacity roads will be reviewed and an income system will be established that guarantees the necessary funds for the conservation of the state road network," the Recovery, Transformation and Resilience Plan states.
Spain currently has one of the lowest investment rates in its roads in all of Europe, only spending around €22,489 per kilometre, according to the latest available data from the Association of Infrastructure Conservation and Exploitation Companies (Acex). In fact, this country spends around half the amount on infrastructure as other European giants such as France, Italy and Germany, according to information from Spanish news outlet El Mundo.
"It is necessary to develop a system of payment for use of the high-capacity road network that allows to cover maintenance costs and integrate the negative externalities of the road transport as it happens in the rest of infrastructures," the government has insisted.
The suggestion of charging for the use of Spain's most well travelled roads is not a new one, however unpopular, and the Minister of Transport, Mobility and Urban Agenda, Jose Luis Abalos has tabled the motion on several occasions, claiming that imposing tolls on the most popular highways could generate an annual income upwards of €12.5 million annually. The Minister did, however, state that the tolls on the 14,130 kilometres of thus far free highway would have to be waived for citizens needing to travel on these roads for work purposes or other essential reasons.