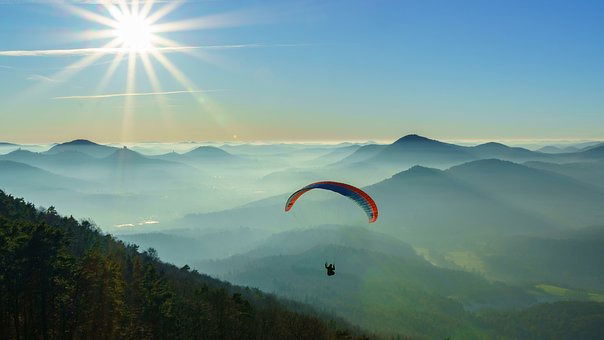 Brit Paraglider Rescued in Spain's Almuñecar.
A BRIT paraglider has been rescued after a flight with an intended beach landing went wrong. The British paraglider had intended to land on the beach but instead ended up stranded in a tree after he took off from El Salao.
The Almuñecar fire service quickly responded after a paraglider pilot became stranded in the Urb. de la Punta de la Mona in La Herradura. The pilot became caught up in a eucalyptus tree and had to be rescued.
Luckily for the British paraglider who is aged in his 30s, he was not injured during the paragliding flight which went wrong.  The paraglider did remain in the tree though for around an hour, before local fire services were able to rescue him as reported The Seaside Gazette.
The paraglider had originally intended to land on the beach after he took off from El Salao, but ended up being caught in a tree around 10 metres above ground level.
According to Local Police the pilot had to be rescued after he was left "dangling over a road." Local Police said that, "To bring down the pilot it was necessary to use the fire wagon with the extending ladder as he was caught up about 10 metres from the ground and dangling over a road leading down from an area known as El Morro or the Hotel Best Alcázar."
Elsewhere in Spain a Riogordo mountain climber had to be rescued after a fall.
The 112 Andalucia Emergency service, on Sunday April 18, deployed the Public Health Emergencies Company helicopter (EPES 061), and the Guardia Civil Mountain Rescue and Intervention Team (EREIM), to a location in the Malaga municipality of Riogordo.
112 received a call at around 5pm, from a person requesting the rescue of his friend, an injured climber who had suffered a fall when climbing in a rugged area in Tajo de Gómer area of Riogordo.