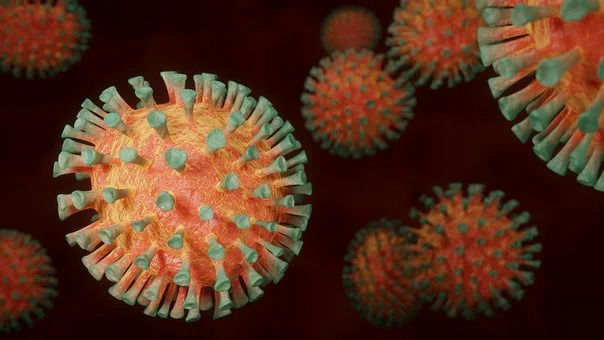 SPAIN approaches extreme Covid risk level with a 37 point rise
Spain is once again approaching the extreme risk level after several weeks in decline, with the after-effects of the Easter break appearing to be taking its toll. According to information gathered from the Ministry of Health by Spanish daily La Sexta, the all-important cumulative incidence rate is slowly but steadily rising across the country, and in the past week it has risen 17 points to sit at 213 cases per 100,000 inhabitants on Saturday, April 17. If that figure hits 250, the country will once again be at the extreme risk level.
The most new Covid infections have been reported in the autonomous communities of Ceuta and Melilla along with Navarra, which reported 30 more infections today than the same day a week ago. The Valencian Community continues to be the territory with the best data, with a hospital occupation that is close to half of what it was just a month ago.
As Spain is approaching the extreme risk level, hospital situation across the rest of Spain is not as positive however, as almost 500 more patients have been hospitalised due to Covid this week than last. In Madrid, four out of ten beds in the Intensive Care Unit (ICU) are occupied by Covid patients.
Across the globe, more than 3 million people have now lost their lives because of Covid-19. The US continues to be the country hardest hit by the pandemic, with a total of 31.5 million infections and more than 566,000 fatalities recorded to date. The States are followed by India, who have reported 175,000 deaths and Brazil with 368,000.
On Friday, Prime Minister Pedro Sánchez gave an indication of a project by the pharmaceutical company, Hipra, to develop a vaccine against Covid-19 in Spain. Hipra, located in Girona, and Sánchez are hopeful to have the vaccine ready by the end of 2021.
During the visit to the company, in which he was accompanied by the Minister of Health, Carolina Darias, the Minister of Science, Pedro Duque, and the Minister of Health of the Generalitat of Catalonia, Alba Vergés, Sánchez said: "We see in Hipra one of the most hopeful projects and I want to convey to you that the Government is going to bet on you in this hope that we all have a Spanish vaccine throughout this 2021."
---
The Euro Weekly News is running a campaign to help reunite Brits in Spain with their family and friends by capping the costs of PCR tests for travel.  Please help us urge the UK government to cap the costs here