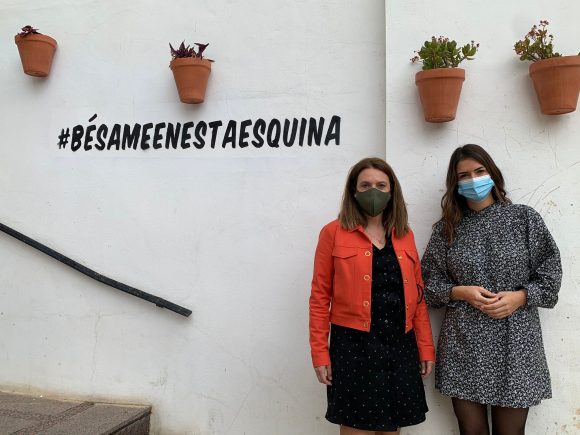 Kissing point
TO celebrate International Kissing Day on April 13, the Torremolinos Council took to the streets and created various 'kissing points' around the municipality where couples (from the same bubble) could have their photographs taken, which they could then upload onto a special Council website.
First Aid
AS part of an ongoing scheme organised by the Marbella Council and the Red Cross, 25 young people aged between 14 and 30 attended a number of free courses which qualified them to be recognised as first aiders able to assist in the event of an emergency.
Vaccination centre
THE Fuengirola Council has announced that it will shortly open its Peace Palace as a vaccination centre which will cater for those patients who would normally be seen at the Oeste and Los Boliches health centres. Subject to receipt of vaccines, six staff will carry out inoculations.
Recycling
ANXIOUS to ensure that the concept of recycling is foremost in the minds of children of all ages and aware that schools do generate a lot of recyclable waste, Mijas Council is placing community recycling bins in 80 educational establishments throughout the municipality.
Tech work
ALTHOUGH Benalmadena will continue to rely on tourism for much of its employment and income, the Council has been targeting companies who specialise in innovation and teleworking and has now attracted Swedish multinational Transcom to set up in the town creating 250 new jobs.
Prompt payer
THE average time for councils in Spain to pay suppliers is 47.9 days, but Estepona Council, having paid €9,312,093 during the first quarter of 2021 has announced that its payments are now made within 10 days which gives a boost to the local economy.
Gym equipment
THE Municipal Gym in Manilva is to be modernised by the Council now that it appears that it will be open on a regular basis. There will be four new treadmills, four static bikes and four elliptical bikes as well as large screens with internet access and wall televisions to ensure that those using the facilities are able to enjoy an exceptional cardio workout.
Malaga Carril 30
BICYCLE riders and those using electric scooters and bikes on the roads in Malaga City are reminded that the maximum speed limit on any of the 70 kilometres of bike lanes is 30 kph and by visiting https://bit.ly/3dVWXF7 it is possible to review all of the routes through the Malaga Carril 30 post.