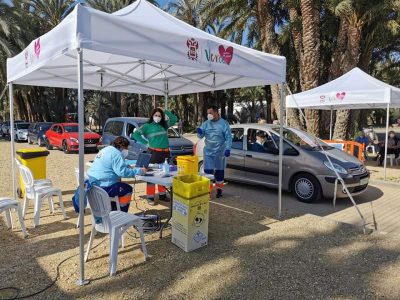 Expats are demanding clarity over when they will receive their jabs after Pedro Sanchez said he would "guarantee" Spain's vaccines.
BRITS in Spain have said they want to know when they will receive their vaccines after Spain's President, Pedro Sanchez, announced the government would "guarantee" them.
According to Spanish newspaper Malaga Hoy, Sanchez told parliament the government would offer the vaccines in Spain with "total guarantee and safety," leaving Britons questioning when they will receive their jabs given the pace of the rollout.
Spain's government previously promised to vaccinate everyone living in Spain, regardless of their insurance status.
The British Embassy in Spain said: "We know that some of you are concerned about how you will be able to get the Covid vaccine in Spain, particularly those of you who don't receive state healthcare.
"The Spanish government has been very clear that they will provide the vaccine to everyone in Spain as a matter of public health, regardless of nationality or how you access healthcare in Spain. If you are already registered for state healthcare you will be contacted by your regional health service to make an appointment when it is your turn to be vaccinated."
However, some Britons have still reported confusion over the issue after Spain has administered slower vaccines than expected and are demanding to know when they will receive their jab.
One expat said: "My health company have no idea as yet, we are told to wait our turn! They don't know how we are to get the jab as yet.
"We tried to register in the health centre (with a local Spanish talking friend to translate) and were turned away. As no rules for resident Brits, with private health care as yet!"
Another concerned Briton said: "A guarantee on timelines would be wonderful, but I don't see how this is possible with the constant changes that are happening regarding the various vaccines."