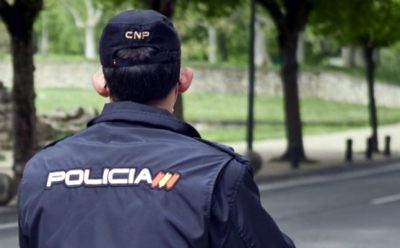 A WOMAN has been arrested in Malaga after assaulting a doctor.
Police arrested the woman after an an alleged assault on a doctor in Malaga.
According to Spanish newspaper Malaga Hoy, the doctor from the Regional Hospital of Malaga was assaulted by a patient.
The Malaga Medical Union (SMM) said the woman was already leaving the consultation when, "without saying a word", she began to hit the professional with her bag, as well as pulling her hair.
THE SMM said the patient had been treated and was referred to a specialist.  The body said she was about to leave the office when she started assaulting the doctor.
Antonio Martin, president of the SMM, said the woman also pushed the doctor up against the wall, knocked them over and even threatened to kill them.
Security workers intervened and the doctor was treated for injuries, including scrapes and "a major scratch on her arm."
The Malaga Regional Hospital said the doctor "is well and has received all the attention from the hospital."
The woman, who apparently has a criminal record, was detained by the National Police. The SMM has also indicated that when the agents arrived at the hospital, the woman told them that it was her doctor who had attacked her and that she requested an assessment of her.
Both the management of the Regional Hospital of Malaga and the Medical Union have condemned the assault and have called for a protest.