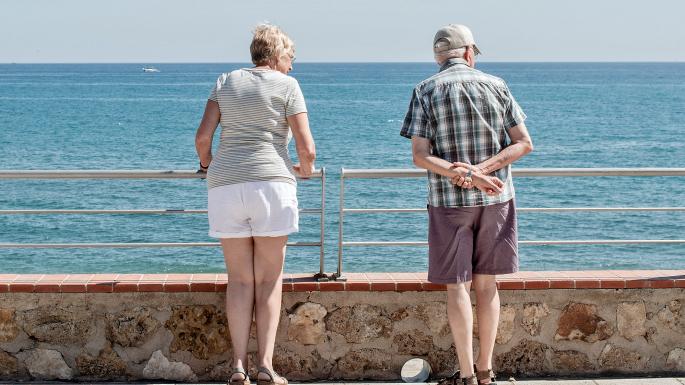 British Pensioners In Spain Receive Extra £1million Towards Support And Help Fund.
British pensioners in Spain will receive an extra £1million funding to help them cope with the change in the laws since Brexit. The extra funding was announced on Thursday, April 8, by UK Foreign Secretary Dominic Raab
The UK's ambassador to Spain, Hugh Elliott, has said he is "delighted" by the news, which he predicted would come as a huge boost for the hundreds of thousands of Britons who live in the country.
Mr Elliott said, quote: "I am delighted that more funding has been provided to Age in Spain, Babelia and IOM through the UK Nationals Support Fund. These organisations provide vital support to UK Nationals who need additional help with their residency application in Spain, so I urge any UK Nationals who are struggling with the process to contact them for help."
Speaking last month, Foreign Secretary Dominic Raab said: "These organisations are doing vital work to support UK Nationals in the EU and this funding will help secure their rights under the Withdrawal Agreement so that they are given the security and stability they need. Now that the UK has left the EU, some UK nationals living in certain EU member states will need to take actions to secure their residency rights, so that they can continue to live and work in their host country as now."
This extra assistance will build on the information and support that British Embassies are already providing. Under the terms of the Withdrawal Agreement, UK nationals living in the EU at the end of the transition period can continue to live and work in their host country. Anyone who is legally residing in Spain by 31 December 2020 will be covered by the Withdrawal Agreement.
As part of the ongoing information campaign, the government is encouraging all UK nationals in the EU to visit the Living in Guide on gov.uk for the country they live in and sign up for tailored alerts to receive the latest information about what actions they may need to take. Further details on how to contact implementing organisations will be available soon; UK nationals in Spain should subscribe to gov.uk/livinginspain for updates.
Over 1 million UK nationals live in EU and EFTA countries; more than 380,000 of them here in Spain. Charities and organisations based in Spain, who are receiving funding from the 'UK Nationals Support Fund' include:
Age in Spain
Asociación Babelia
International Organisation for Migration
Source: The Express