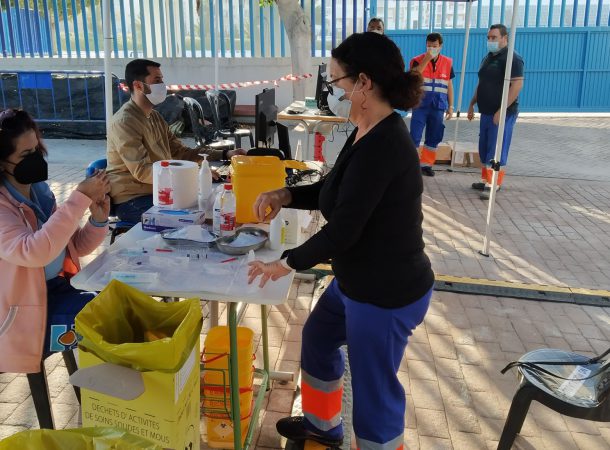 Almuñecar Council has announced it has opened the municipal Francisco Bonet stadium to carry out vaccinations.
THE council announced Almuñecar's stadium would be used for vaccinations.
According to the council, nearly 500 people aged between 74 and 79 received their vaccines at the stadium since its opening.
Almuñecar Council and the Southern Sanitary District of Granada of the Andalucian Health Service said they have worked to make sure the Francisco Bonet stadium can be used to administer large amounts of vaccines to the residents of Almuñecar, as well as Jete, Otivar and Lentegi in the Rio Verde region, aged between 74 and 79.
On Wednesday, almost a hundred residents were called for a vaccination at the stadium, while the local health centre also called another 200 people, with both centres offering the Pfizer vaccine.
Vaccinations were also carried out on Thursday and Friday at the Almuñecar stadium.
The council said: "This means that up to three people will be summoned at the same time, for which the health personnel who have been transferred for the occasion will be doubled.
"The computer systems have been equipped by an Almuñecar technical manager… since as the vaccination is carried out, the history of the recipient is consulted to confirm all the data."
The council said it has been helped by Civil Protection officers, as well as Local Police.