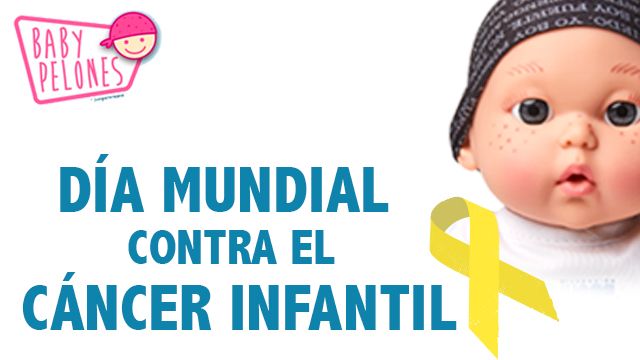 INTERNATIONAL Childhood Cancer Day has been celebrated around the world on February 15 since 2001.
A gold ribbon is worn to show support for children with cancer.
The aim is to make the disease more visible and raise awareness about the challenges that children with cancer and their families face every day.
In Spain, around 1,100 cases of cancer are diagnosed in children every year and it is the leading cause of childhood death from disease amongst under 14 year olds in developed countries and the second behind accidents.
Ten per cent of children are genetically predisposed to have cancer.
Of all types of childhood cancer, leukaemia – cancer of the blood – is the most common (about 30 per cent of cases), followed by tumours of the central nervous system (22 per cent).
That is why early diagnosis and treatment in specifically designed areas of hospitals are so important, and thanks to the efforts carried out by doctors in Spain, around 80 per cent of children here manage to overcome the disease.
For this to happen, constant care is needed and treatment, such as chemotherapy and surgery, can be expensive.
Marking a day like today is important to raise awareness about such a terrible disease and demand more financial resources to help treat the children and research cancer in childhood, especially early prognosis. It is especially important at the moment, when the coronavirus pandemic seems to have overtaken all other priorities.
While there will be many initiatives today to mark today in Spain, specialists complain that the rest of the year, they hear less from politicians and mainly count on the help of associations. Their volunteers can offer respite for the parents of this children, or just be in the children's hospital to make the young patients' stay a little more pleasant, by making treatment areas less scary, providing toys and keeping their minds occupied on things other than their illness.
If you know a family who have a child with cancer, remember to be caring and don't be afraid to ask how they are. The disease should not be a taboo, and although the families need special support, the simplest of kind human interactions can make their day a whole lot better.
Baby Pelones are dolls which were born in 2015 as a tribute to children undergoing chemotherapy treatments. Their aim is for children to downplay one of the most visible side effects of their illness, becoming bald. The dolls are bald and their head is covered by a headscarf that has been specially designed different celebrities. First available in Spain, they have now travelled to other countries, such as Portugal, Italy and Mexico, and more than one million were sold in less than five years.
The sale price of each doll (€13.95) is destined totally to the Juegaterapia Foundation and account for 60 per cent of their income. The manufacturers and the distributors, including Toys 'R'US, El Corte Inglés, Amazon, Carrefour and many others, do not earn anything from their sale.
---
Thank you for taking the time to read this news article "Wear a gold ribbon: Today is International Childhood Cancer Day". For more UK daily news, Spanish daily news and Global news stories, visit the Euro Weekly News home page.