TRENDS are ever-changing, adapting to the times, and this doesn't only mean for the living, as the way we honour the deceased has also changed. 
With changing times, everything has to be adapted to new needs, and this includes the way things are done in the funeral business.
While the death of a loved one is never easy to handle, over the past decades there has been an increasing tendency to talk about dying and make preparations in advance, which in many cases can slightly soften the blow, with funeral planners taking away the stress of procedures which relatives need to handle after death, as well as lighten the moment in cases where the deceased has chosen beforehand to make the funeral more about celebrating their life than mourning their death.
Nowadays, it is becoming more and more frequent to plan the details of a funeral in advance and there is a growing tendency to make them as unique as the person whose life is being remembered. So apparently, putting the fun in funeral is something which is becoming increasingly popular with themes ranging anywhere from Harry Potter and super heroes to rock and roll or sports, services will often now reflect the hobbies or interests of the person who has died.
Apart from lightening the mood and probably encouraging attendees to reminisce about happy moments spent with their deceased friend or relative, it makes the ceremony much more meaningful as it reflects the life of the person who died rather than just including a series of standardised components. A funeral director can help in the process of planning a special tribute by sharing ideas and recommendations with families.
Not everyone thinks that a funeral should be a sad or sombre occasion, and having a wake which is more like a party, even if it's not a themed one, is becoming the norm.
Part of this celebration of the person's life can include writing letters to them to remember good times, and addressing them not as if they had left forever, but as if they had simply gone away for a while. The letters can later be buried or cremated with the deceased or kept as part of a memorial together with photos and other items.
A light-coloured or custom-made coffin, including the cardboard variety often used for cremation, can allow for another novel funeral activity; that is, signing or decorating it with dedications for the deceased.
Decorating will also allow young attendees to take part, and there are many ways to it, with some of the most popular including permanent markers or watercolours. This can also be done before death, as an increasing number of people have taken to designing their own coffins. This can have a therapeutic effect for the person themselves and can also help relatives to prepare for what is to come by becoming involved in the design.
So, while it may not be to everyone's taste, as everyone has their own way of dealing with grief and some may still prefer to remember their loved one in a more subdued and solemn manner, don't feel that you can't plan something based on a theme that the deceased really loved as a true celebration of their life.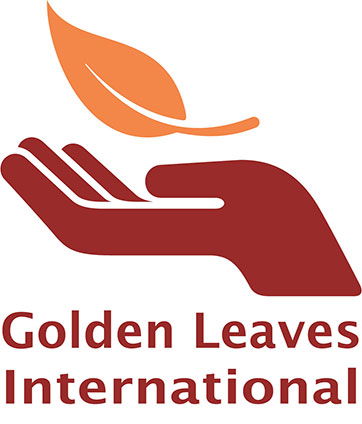 www.goldenleavesinternational.com • [email protected]
Facebook: goldenleavesspain