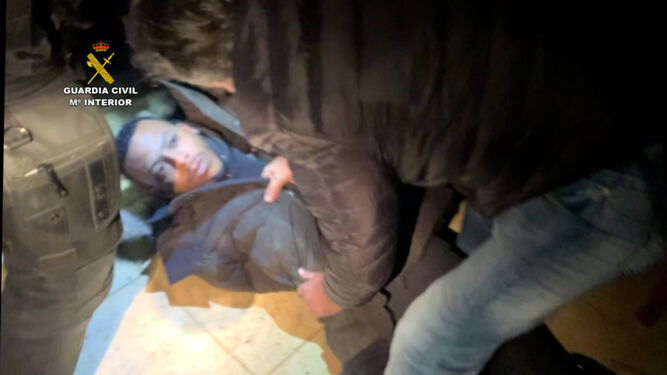 THE man arrested for his alleged involvement in the attack against his ex-girlfriend and another woman in Cartama, Jose Arcadio N. D., aka El Melillero, was both harboured and helped by friends, some of whom have already been detained.
The attack took place on Tuesday, January 12 and he was arrested late on Friday, January 15, during which time he was also involved in a car speed car chase which led police all along the Costa del Sol.
It has now been confirmed that he had help the whole time, from the moment he fled the scene of the acid attack in a car which, following analysis, Guardia Civil have determined was driven by another person, who may or may not have known his intentions.
Awaiting DNA and fingerprint testing, the police have few doubts that he was the person who actually threw the acid at the two women. His ex-girlfriend told the police his name before she was intubated.
On Wednesday evening, the same car in which he fled was involved in a chase reaching speeds of more than 200 km/h which began near Casabermeja and ended when it was abandoned the vehicle near Las Lagunas area of Mijas Costa in Fuengirola after an officer caused damage to the engine when he shot at the vehicle to avoid being run over. More than 20 police cars took part in the chase. But now, according to local Spanish daily Diario Sur based on information from the Guardia Civil, it appears that 'El Melillero' was not the one driving.
This is not the only ruse which was used, apparently on the night of his arrest, another man on a similar motorbike also left from the same area in attempt to throw the officers of his scent.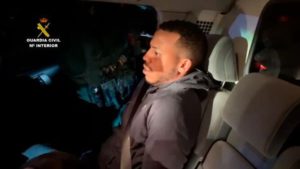 Following his arrest, Jose Arcadio D.N. told the press that he wasn't responsible for the attack and refused to testify to the Guardia Civil. He claimed that he had told friends of his to burn his ex-girlfriend's car, but not to hurt either of the women.
At least six people have been arrested, including the suspect's brother, accused of harbouring him and helping him in his attempt to escape. They are relatives and members of the criminal organization to which he belongs, all have priors for drug trafficking and other crimes. Two were arrested along with the suspect, who did not resist arrest, on Friday night. The house in which he hid and which has since been searched, reportedly belongs to one of the detainees.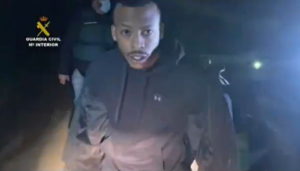 All seven are due to appear in court today.
Meanwhile, the two victims remain in critical condition in hospital. As previously reported, doctors fear for the life of Jose Arcadio's ex-girlfriend, but there has been no update on her condition.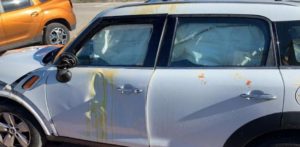 The operation to catch 'El Melillero' was named by Guardia Civil in honour of the two victims. It was codenamed 'Tindra', for CrisTINa and SanDRA.
---
Thank you for taking the time to read this news article "Acid attacker was harboured by friends and relatives". For more UK daily news, Spanish daily news and Global news stories, visit the Euro Weekly News home page.